No. I'm not saying I don't trust you but I don't trust you.
Yup.
Those are, indeed, dice.
I thought I missed another 4-of-a-kind game @ThunderThighs
I will go here to celebrate!

Just for Fun! Dice Game (Part 19)
I want a microwave with legs and feet. That way, it could bring me whatever it is I'm heating up. Patent that idea and get it into production ASAP.
anthropomorphic electric appliance in bathtub electrocution confession day
Oh. Oh no. Are you OK? I'll go tag you in the robe thread. It'll perk you right up.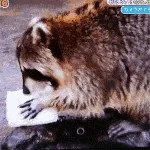 failed dr suess tampon day
I knew it, brownies are beyond us and our comprehension. They are timeless.
uh … hrm. … shit a brick day?