This cart requires total assembly. Not even the drawer tracks are preinstalled. The back and drawer bottoms are chip board. It's good, and cost is less than IKEA but so is quality and size. This item should not be more than $30.
So you're saying there's a chance….
"Solid Wood - No particle board" I'm not sure what the drawer bottoms are made from, but if you put anything heavy in them, they bow out of their grooves and you have a mess. Bought two, both got tossed.
Man, they're really gunning for the 40K crowd with this name…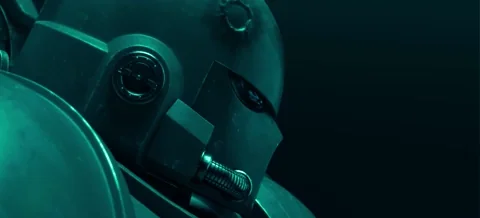 I bought one a few months back and I am personally satisfied with my purchase. I had no issues with the building of it. Beware, it really is building the entire piece of furniture. Which I enjoyed, myself. I always read complaints about this item and I don't get it. It's a solid piece of furniture. I don't have anything negative to say about it. As for the MDF bottom slats for the drawers…aren't most drawers this material? And, it's quite strong MDF. Maybe people are putting bricks in the drawers. Yeah, then the drawer is probably going to show some swag. In the end, it's worth the $. I ended up customizing my drawer fronts with peel and stick wallpaper. Turned out very nice.
No, no, no, a thousand times no.
This item sucks.
It is very hard to build.
It is not well engineered.
It is about half the size that you think it will be.
I would not buy another one if it cost $1.
Bad.
Hi, so sorry to hear this. Please contact Woot CS. From a browser, use the Woot! Customer Service form.
In the Woot! App, choose Account from the bottom navigation and then Support.
Are you saying the dimensions in the description is a lie? I was thinking of getting it but if it's half the size I expect I won't.
I'm now puzzled as to what factor I should reduce the dimensions by? Asking for a friend.
I bought a couple of these. The bottom supports are chipboard, and the holes for the casters were drilled in such a way that they had rounded out the edges of the hole. So the casters went in and stayed okay, but if you tried to roll the cart with anything substantial in the drawers, the casters would angle out of the holes and get left behind.
I fixed it by building the walls of the holes back up with some Sugru, re-inserting the casters, and letting the Sugru cure for a couple of days. I've lost no casters since doing this, and it feels pretty solid, but I know deep down that expecting these things to roll well while holding anything other than lightweight stuff is asking a lot of them.
If you really need a storage unit that you intend to roll around frequently, you'll want to spend your money elsewhere.
Wow, did not expect this to be so much work…
One of the drawer faces was chipped at factory looks like they didn't care about quality as they just stained over it.
A good number of the drawer sides were warped causing the drawers to sit crooked when closed.
A few drawer sides had big knots further reducing the ability to hold anything of weight
The back panel was over sized and not square. Thank goodness I had a table saw to fix it.
Casters are cheap
Drawer runners are plastic
As previous posts mention drawer bottoms and back panel are MDF panels not real wood.
This item did not have all the holes pre-drilled which will cause the screw to wander with just a screw driver for the install.
**Tip for people who bought this that are trying to get the drawer faces to look better/align, fill the previous screw holes with tooth picks before trying to align again.
I'm glad I didn't buy 2, not worth the effort… I will just build my own from scratch next time which I should have done this time.
I bought some. One side panel was cracked, and it broke when I tried to install the drawer guides, which were much too tight. They promptly replaced the broken side panel. I drilled out the holes for the drawer guides enough that they were still tight, but could fit. I re-drilled a couple of drawer screw pilot holes, but other than that, they went together well enough that I bought a few more!
Purge your office of filthy Xeno cabinetry! For the Emperor!
For the Emperor! For the Lion!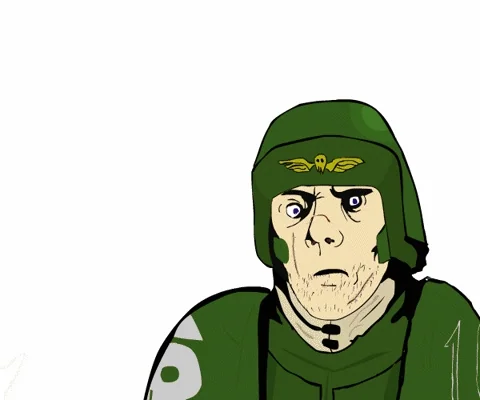 I have a wide Adeptus full of glassmaking supplies. Each drawer holds 5-10 pounds of glass cane. If the bottom falls out of a drawer, buddy, that's a "you" problem.
More thoughts:
Yes, it's a lot of assembly. That's why they're cheap. It's not hard, especially once you realize that you can use the drawer bottoms to hold the sides square.

You are free to swap all the tiny nails for tiny screws.

Having both a drill and driver is a good idea.

The drawers on this model really are surprisingly small. I use a set of these to hold game parts - dice, cards, bags, and stuff - and they're barely equal to the task.

The castors are fine.

If you get a bad part, you can request a replacement completely free on their website. You'll need info from the box or owner's manual.
I bought 3 of these years ago (all in one order). One made it intact, the second one never arrived but woot refunded my money on that one. The third one came in a very damaged box with missing parts. I contacted the manufacturer and they were very nice and took the time to go thru all the parts and make sure I had everything that I needed to assemble it. They sent the missing parts for free. I am an amateur carpenter and it took me some time to assemble these. 1 dowels went right thru the top of the unit because the hole on the wall wasn't deep enough. They are made out of solid soft wood. But the drawers bottoms and the back of the cabinet are some kind of cheap MDF wood that smell bad, like musty, specially if you live in a state with high humidity. The casters are cheap and broke after a month therefore, not much of a "rolling cart". You can't put heavy stuff in them or the drawer bottoms will sag. You have to screw plastic sliders on the inside and there is a groove on the drawer, Drawers can't be pulled out too much or they will detach. So, these are good for like an artist or a cosmetologist, someone who will put light stuff in it and remove the drawers all the time. They look good. I glued everything on mine because I knew they were going to come apart in the future. I varnished them everywhere to stop the musty smell in summer, the MDF material absorbed 80% of my polyurethane can (16 oz). I should have bought a sheet of 1/4" plywood and replace those MDF bottoms and back.
Maybe put some full extension tracks and reinforce the drawers. They are made in Brazil. Pay attention to the dimensions. They are not big but they are cute.
Mine was defective. Dowel holes on one side was misaligned. My wife tried to put it together and broke two dowel pins before I looked at it and saw the problem. had to drill out a new hole, buy new dowel rod from home depot to put together. Not happy with final product as there is a gap on each side of the drawer which isn't "even" necessarily (it is hard to tell what I mean by gap because every picture of the product is a 45 deg profile where you can not see it ) In practice the drawers may not be aligned because of this and it makes the whole piece look sloppy.
I thought this would be the same size as the ikea versions but it is about 1/2 the volume.
It does take quite a bit of work to put together.
My experience has been terrible. First shipment the manufacture made a mistake with the measure while it was builder and only fit 5 drawers of 6, then on the replacement the same problem plus broken part. The offer was only $10.00 refund because i did have a box to return it for a full refund. Not happy, & complete disappointed.
Important to say the customer services of WOOT was great and my emails were answered.
Hi there. I'm sorry for the problems with the cart. CS did offer you a full return/refund for the second one as well. If the box isn't usable, CS will help you pay for a box to ship it back. You just have to show the receipt for the box.
Anyway, you should have an email from CS soonish.