I would proceed with extreme caution. Big buyer beware flag on this item. Woot's supplier's classification of "moderate" wear and "refurbished" must be from an alternate reality.
When I received my watch, 20% of the screen was covered in scratches and it included a fake non-genuine Apple Watch band. The band I was indifferent about, however that much scratching on the watch face, the most critical component of a smart watch, should not be tolerated. They clearly did nothing to buff them out or smooth the scratches. I rejected it and requested a replacement.
It arrived today; this time 50% of the screen covered in obvious gouges and scratches!
How could this ever in any rational sense of the word reconditioned or refurbished be classified as such. It's the most obvious part of the watch and its main user interface. Not sure who's doing the QC and recertification, but they may need counseling.
Woot, you ought not represent this by showing pictures of like-new and pristine watches if this is NOT even close to what is being shipped.

I'm sorry for the poor experience. I've shared your feedback with the Electronics team.
May want to classify a bit differently and explain what the tiers mean.
Clearly this customer consider the 1st watch a B- at best more likely C. The replacment was a D.
Please note a "B-" Pixel 3A phone I purchased (elsewhere for 55% the price on Woot) had a faint bit of burn in but zero scratches on glass. Zero on bezel. Camera has impecable in image. Competition is heating up and store reputation matters for retaining repeat customers.
Sending the replacement with that many more scratches is a disservice to Woot's brand and does make people source elsewhere. No vendor is worth doing business if they wreck subsequent likelihood of sales. Saying this trying to be helpful as that is how customers behave when such things happen.
Woot sent me the wrong product, the aluminium Apple Watch which is at retail half the value of the stainless steel Apple Watch. It is in a terrible condition, heavily scratched and definitely not refurbished.
Woot not only failed to deliver the the goods, Woot refuses to ship the correct product (out of stock) or provide a refund unless I ship back wrong item at my cost. Woot refuse to reimburse me for shipping back the wrong watch they mistakenly sent me.
Their reply is that they "cannot offer further help".
Do not buy from Woot.
Hello. I'm sorry for the problem with the watch. We only sell/ship to the 48 contiguous United States. You are asking for a return from another country. We can provide a label from the US but you have to to provide shipping to the US.
Hi there. I'm very sorry. Please reach out to Woot! Customer Service.
From a browser, use the Woot! Customer Service form.
In the Woot! App, choose Account from the bottom navigation and then Support.
Note: Woot! Customer Service replies go to the email address on your Woot! account, not your Amazon login email if used/different.
It seems so luck of the draw but I recommend transparency as Woot seems to do for some other items. Always should have condition i.e. fair, good, very good and define what defects as associated with them. None should come field tested with studded snow tires.
To be fair and show what can be obtained when Woot's source is honest, mine was labeled as and came in "very good" cosmetic condition. However, I have yet to fully check function.

If it fully works, then it would be worth the $100 off new condition. If it does not, then I will be very sad.
That's where we fundamentally disagree.
If you sent me the correct product I agree with your policy.
You sent me the wrong product. So at law you have failed to deliver.
If I buy an apple and you send me an orange you still have to deliver me an apple. The orange is your mistake. You want it back you have to pay my shipping costs whereever I am.
Why does it seem like you cheated by having the item delivered to an appropriate site, within the 48 contiguous US states, but that you're apparently now somewhere else where you want to Karen and have Woot! pay for the return?
I would send it back to the people who delivered it to you in the US and then let them take care of sending it back to Woot! like any regular person would.
I sympathize if you are serving in the armed forces for the US and deployed elsewhere. That said, if you are, you should not have a smart phone or smartwatch if on a base because you can be tracked. US soldiers were naïve enough to need this explained.
Those we compete against did not have the breach. Yes, in addition to Play Store downloads this US based app was on iPhones and Apple Watches too. You can be horrified or shake your head about how out troops and even their leaders don't think about how they broadcast their location. There can be no excuse for not taking personal responsibility for creating this vulnerability. Some will see you coming and know where you are.
What an unadulterated piece of crap of an experience, not to mention that the watch itself was DOA. I thought I'd try out a refurb (or whatever they call it) to see if I should really spring the $749 for the model I really want. What's 200 bucks for the opportunity to test drive the concept, then pass the 4 onto someone else.
To my utter dismay, the thing arrived dead. To be clear, it did manage to say "Low battery… connect to charger." I don't know if the charger is the genuine Apple item but after hours of "charging" the thing was still stuck on that screen. Several key presses later, the display looked like it was doing something, then went back to DEAD!
What a shameful piece of shit of an experience the whole Woot thing has been. It took 9 days to get this piece of crap and clearly, the person who put it in the box never checked it at all. But wait, this bargains site with the pithy prose is owned by Amazon, how cold their product, delivery and customer service suck so bad you muse? Guess what, this kind of experience isn't just a fluke, it's a sign of gross incompetence on the part of whoever runs this two-bit flea market.
I'm sending the paperweight back immediately, deleting my Woot account and ensuring I never have to hear from the morons who run this site ever again. Amazon brass, are you listening? Time to clean house here.
I suspect this was a…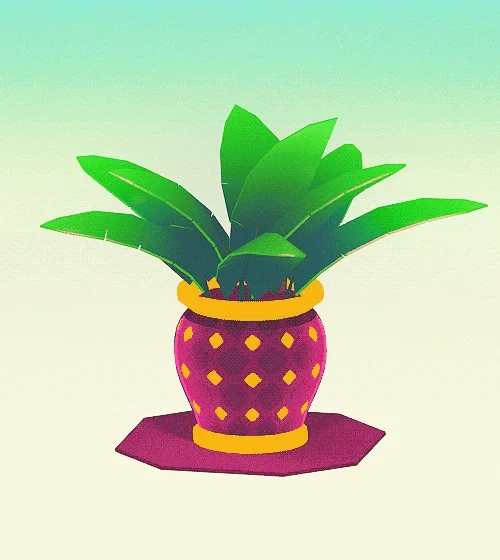 Well, I did say "was"

Woot has at least 64 bits.
Mistakes happen, so calling it gross incompetence is gross.
I have to say, mine arrived in a crap box, is pretty beat up cosmetically, but after a charge is working perfectly with an 87% battery. It looks like they are now offering 'grade a' for $30 more, but when I bought mine I was warned it might be scratched, would be in a crap box, and would have an aftermarket strap - all things I see people then complaining about. So clearly if yours doesn't work - bad. Otherwise if it works fine and is scratched and scuffed - seems expected?