The exact same happened to me.
I blame Pepe Silvia.

Thought i had 3 of them just to finally get canceled too…

Switching payment methods away from Amazon pay almost worked, but Amazon Pay was trying to force me to use it for Woot, even though I put in a different method. I finally took Amazon Pay off of being able to work on Woot but couldn't test because no more bocs. Seemed to that bocs were being confirmed as ordered but payment was not going through with Amazon Pay.
Want to say thank you to the Mods, Volunteers, Staff & Employees of Woot for another successful Woot Off. It's been a long day & you guys/gals deserve a good rest.
And thank you to all of the Wooters themselves for making this hard long day so much fun. Proud to be included here. Much love to you all.
Wait… there are people out there that got past the Amazon Pay continue as username button? How do they do it?
Yeah, it happened to me first thing this morning! Very frustrating way to start the day! Then this afternoon it looked as though I was getting my redemption, only to be thwarted once again! Oh well. I live to woot! another day.
Also, am the only one that hasn't been able to log in tonight? I tap on "log into woot!" and the screen just goes blank momentarily.

I had one, but then got screwed after the payment confirmation and was so frustrated I skipped the rest of the Woot F-Off
Well thank you for owining your glitches! That's all we ask, on top of BOCS For life
Any leftovers category coming?
Yes, Leftovers because 13 hours of disappointment wasn't enough.

Leftovers only happen a few times a year and are announced in advance when they're going to appear. Today is not one of those days.
I had four BOC's show as purchased and then canceled today.
Do we know how they will be contacting us?
Should I be looking for something here on Woot DM's, or in my email?
Carrier Pigeon.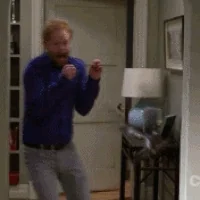 Makes me glad that I was still in jail from the last Woot-off after reading about all the issues alot of you were having.
Keep your head up, there is always next time.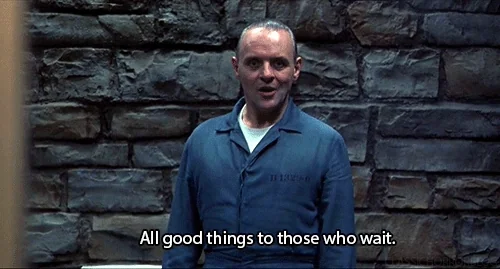 Tried to be patient - I know Woot has been trying to upgrade but the Amazon Pay glitch with the app really needs to be fixed. I had a BOC today hang up at Amazon Pay…SEEM to finally go through but then I got kicked back to the vestibule and finally (after a LONG time) I got an order CANCELLED email. Sucks and that's happened to me the last several times I've managed to snare several BOC's recently - both during a Woot Off and App BOC's - only to have them snatched away by this glitch.
Getting very frustrated with Woot!! Used to be fun but now it's just an exercise in extreme annoyance. I get enough of that in my real life. Fix it or I'm OUT!
Thanks for letting me vent!