Please note, the picture is rotated, not the birdhouse.
I just assumed that you lived somewhere near the equator.
BABIES! Fixed the photo for you.

I am not sure if it's the camera, or where you live, but I hate to tell you your local birds are low poly and low resolution. You should pay more taxes to unlock the regional DLC for better rendered birds.
Now, where's this bird house?
Thanks for the suggestion. Currently, the birdhouse is located in our garden (in Maine).
I've been telling that to people for years.
Bigfoot is not blurry, he is just low res and refuses to be rendered on the new server.
A person doesn't die from hitting the ground when falling from heights, it's because the ground is approaching to rapidly to be properly rendered before you make contact.
Bodies of two different resolutions cannot interact properly in the same environment.
The worlds is an ugly place when you increase the resolution.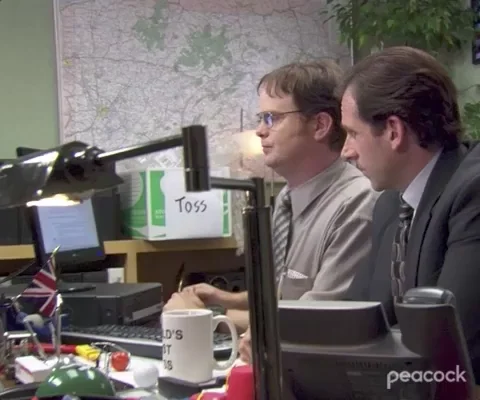 10% of a person's waking life, they have their eyes closed due to blinking… That adds up to a TON of CPU time and energy saved when it doesn't have to render your environment. Add that to the hours of sleeping and the system really benefits.
I was explaining this to a coworker the other day. I was telling him how I am just an NPC in his reality and he is an NPC in my reality. When two people are gaming online, they are not playing IN a server world. Each of them are playing on their own console and a copy of the other players in being shown on their screen, the actions of the other player is being captured by the server and relayed to the local device that is rendering it.
A ghost could be a glitch in the system and the relaying of data from a user in continuing even after the player logs out (dies). Like an algorithm or bot that is approximating the user in the absence of the actual user.
The glasses from "free guy" remind me of the glasses in THEY LIVE.