Be honest - are you a good driver?
I'm a great driver! However I'm bad at being honest.
Let's go! I'm the best!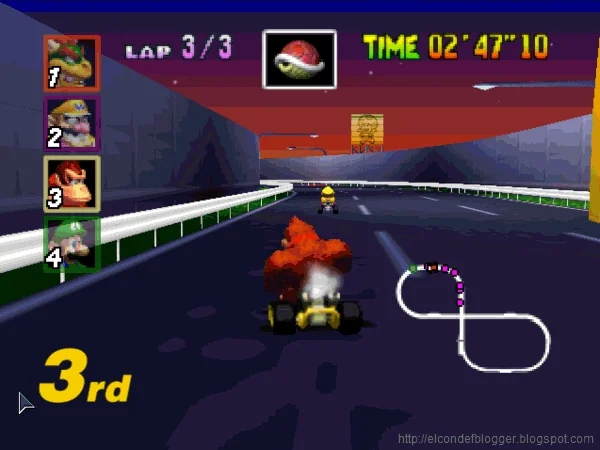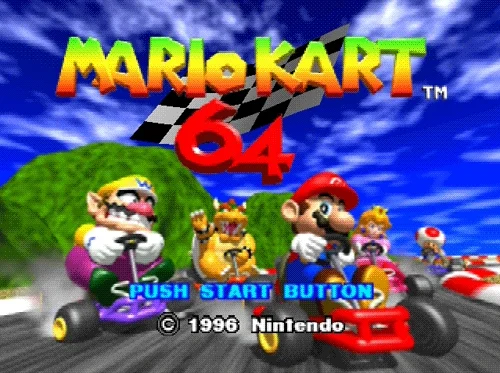 I drive great!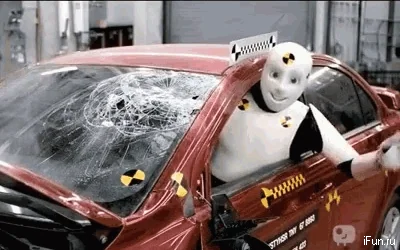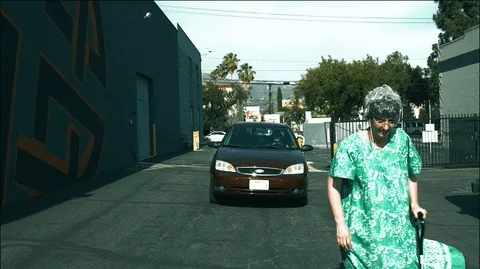 I find pictures far more expressive. Hide your grannies everyone!
The most important lesson I learned about riding a motorcycle is "ride like they're all trying to kill you". I know most of you aren't actually trying to kill me… so stop driving like it!
I generally follow the rules of the road pretty strictly. I stay in my lane, signal to change lanes, stop for stop signs (like full and complete 3 second stop), stop for red lights, yield to pedestrians in crosswalks, stop before turning on red, and I signal my turns. If I do not have right of way I will not go no mater how vigorously you wave me on, I know that is a trick so that you can hit me and say I was at fault. I also grant right of way when I am supposed to even if it is not in my best interest.
I drive a little quick but well within the limits of conditions and if you are not following the rules of the road I bring the wrath of god on you! Cut me off by running a stop sign or light and find out just how road raged I can get. Worse, cut me off and drive at or below the speed limit! Most accidents are caused by not following the rules of the road, and failing to grant right of way.
All that said, I am a mediocre driver, but I have almost 40 years behind the wheel and several accidents but only one at fault accident where the car in front of me had gone but then stopped and I rear ended them, just some minor scuffs on my car and theirs.
The racoon didn't think so. Neither did the fox. Or the squirrel(s). AND the birds. It's a good thing those aren't real. So many birds.
Yes. I stick to the rules off the road as best as I can. A vehicle is a deadly weapon in my opinion.
My wife was airlifted once because of a bad, and irresponsible, driver. Life changing for that one.
We have been rear ended twice by tailgaters and just a 1 1/2 years ago we were t-boned because someone ran a light. Three surgeries from that one and apparently my shoulder will never be right.
I'm a fantastic driver.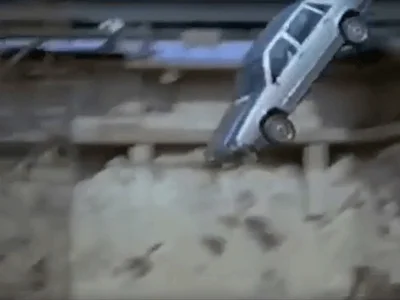 While I might speed I follow all other rules of the road, I think I'm a pretty good driver, over 25 years of driving and no accidents and only 2 speeding tickets that I had good reason for lmao, one of the main reasons for accidents is following to close and wow do people follow to close no matter if they are going 20 or 80. Back up people leave space to react and stop. And if your in that big of hurry you should have left sooner, risking your life and a strangers isn't worth the 2 minutes you saved by acting dumb.
My job used to entail data entry for every traffic crash in our county, no matter how minor. I can't tell you how many times the highway patrol officer wrote on the form, 'Driver 1 then stated, 'when I looked up, the car in front of me had stopped.'' I was a defensive driver before starting that job - and I quickly became a VERY defensive driver, which has helped me avoid more accidents than I can count, including at least one that would have left me maimed, if not dead, all because the other driver just wasn't paying attention.
Also - Put down those phones, people! If you ever text and drive - even a little bit - you're a danger to yourself and to others. That text or FB 'like' is not worth killing someone.
If it counts, I've never gotten a ticket or been arrested and I've never caused an accident.
I have always been an attentive driver, and was always pretty good at maintaining control of my vehicle. However, in my younger days, I did tend to drive too fast and took more risks than I should have.
I have become much more careful, now that I have children, though. Gotta take care of the kids! Plus, I've heard that people tend to become much more risk-averse as they get older. I think that there's a lot of truth to that.
I stay in my lane. However, bunnies and pidgeons with suicidal tendencies take advantage of my car.


And then there was the time a squirrel decided to nest inside my front wheel. Darwin-ning occurred.

But insurer is nice to me for clean record x 20+ years.