Or when Dr. Pepper contained a real doctor. And a real pepper. What I'm saying is it was gross.
We were mostly given pure coke syrup when sick. Does anyone else remember that? It was in a small bottle like cough syrup. But occasionally ginger ale and 7-Up made an appearance for upset stomachs. Coke syrup was great!! (Not sure it was made by Coke, but we called it that. I think it came from the pharmacy.)
Yes.
Anytime I got sick with anything, I'd be handed 7Up to drink. All I wanted.
I can't drink a 7Up without thinking about having a cold now…
She also put mountains of Vicks Vap-o-rub on my chest and butter on my burns.
School nurse always provided the coke syrup in elementary school.
Sprite wins that debate hands down.
A lot of people probably don't know that Mountain Dew was specifically created to be mixed with whiskey. It wasn't originally meant to be consumed as a regular soda at all. Heck the name is the slang term for whiskey back in the day.
MD 20/20 Kiwi Banana. Yum.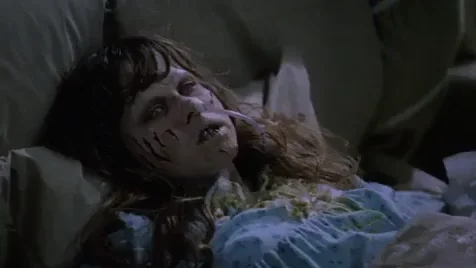 I have always assumed the "7-up while sick" thing was just getting a sick child to consume liquids however necessary. As a child who had almost chronic strep/tonsillitis/ear infections until age 8 (when the offending tonsils were finally removed), 7-up hurt significantly less to swallow than water when my throat was on fire. My son was sick two days ago and refused all food and most liquids for over 24 hours. 7-up was one of the things he would take (along with apple juice, popsicles, and apple juice popsicles).
Meh.com would do a better poll that isn't populated with fallacies. Here's a better list, though not complete.
• Sprite
• 7-Up
• Sierra Mist
• Bubble Up
• Jones Lemon-Lime
…and…
• Mountain Dew Ice
Loki probably drinks Citra.
Sierra Mist. No high fructose corn syrup.
Has anyone ever bought Bubble Up from anyplace other than a motel vending machine? That's where I would get it as a kid traveling with my parents (usually with other second/third tier soda brands). I'm sure it is sold in regular groceries somewhere, but I don't think I've ever seen it in one.
I hadn't thought of Cactus Cooler since the '70s until seeing it in a store a couple of years ago. Loved it back then, but didn't buy it since it was a 36-can box, more than I would want for a brief reminiscence, plus I would be more interested in a sugar-free version these days.
7Up
The soft drink 7Up was originally named "Bib-Label Lithiated Lemon-Lime Soda" when it was formulated in 1929 because it contained lithium citrate. The beverage was a patent medicine marketed as a cure for hangover. Lithium citrate was removed from 7Up in 1948.
The Pause That Refreshes!

No wonder it was the family panacea.
Used to do the dew for caffeine before red bull/nitro/other crazy "energy" drinks came out. Now I don't recommend any of them. Just natural coffee.
GREEN RIVER!!
oh, wait that's just lime. HMMMM
Completely a regional drink but "Ski" is absolutely the best citrus based soda. There is usually a little sediment in the can from the juice.