It's a reference to the Disney+ show, Loki. Nothing to do with Covid-19. Just an unfortunate coincidence with the term variant.
Yeah I have to agree. The term 'variant' is almost exclusively tied to COVID-19 right now, so this seems very tasteless and disrespectful at a time like this. Booo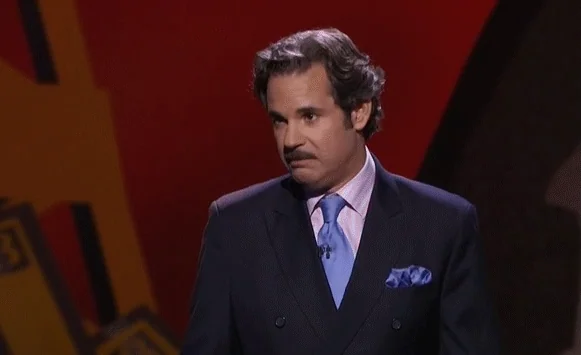 Like was pointed out above, it's from the show "Loki" on Disney+ and has nothing to do with COVID. The show is very popular so for fans of the show, it makes sense. Variants are a major theme of the show.
@trebonius @Wooter146023780
If you don't know what is happening, why are you jumping to conclusions?
And even after it was explained to you, you both still kept it up.
The world doesn't revolve around you.
In the future, please refrain from being wrong on the internet.
NOPE!
You wrote: "So maybe the timing is this particular design is a little tone deaf and inappropriate right now."
You literally doubled down on being wrong and continued your fake outrage.
Here, be mad at this too:
In case anyone was looking for a design to vote on in this weeks Derby…Shirt.Woot
Haha! I totally missed this
Wow… The stretch people actually made to make themselves feel offended, when it came to COVID. This is an adjective. A word used for descriptions. Could be replaced with a VARIANT (try fending off the discomfort) of other words.
Personally I think "COVID sucks" used far more than "COVID variant". Where's the anxiety for that adjective when used elsewhere? They are used the same in sentence structure. Yes, limited vocabulary and overuse basically desensitized one of them. While "variant" was probably heard, by many, for the first time next to COVID. Poor little word geting picked on cause no one paid attention to it in English class.
On another note, the said villainist use of "variant", (and every use in the Loki series) is a noun… Yes, this epic controversy is of apples to oranges! Plus, it was meant as a tribute to the comic book covers known as variants. They are a big part of comic culture, starting WAY before COVID.
But, I guess people were extremely bored during lock down, grasping at straws to entertain themselves. I do love comments using "poor/bad timing" though. It's like they're making a decent joke without a clue.

Welcome to Woot Shirt Drama. Happens at least once a month.
You need a better username so we can get to know you better.
Hi there, below is a link to change your username. Please note you may only do so one time.
(Please Note: I'm not employed by Woot, but I volunteer to help in the forums.)