Color me skeptical, but i really dont see how that could carry 220 lbs, i would maybe trust it for 1/3rd that.
Easily could carry 220 pounds of feathers.
As a 220lb individual, i don't know if i would trust that as a squatty potty replacement…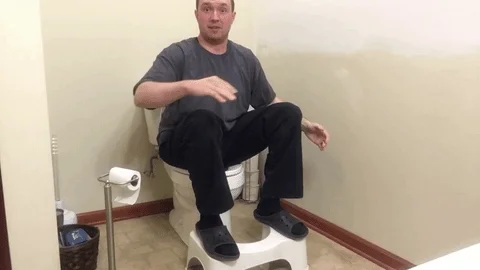 I'm in the market for a dolly (with big wheels) to assist with moving trash barrels of yard waste across the yard. After consideration I find I already HAVE one I can bring into play. Luckily, because no, I don't have any sense of this surviving reasonably heavy use.
Gosh I really could use something like this but it looks so flimsy. For years I've been using a Step 2 plastic wagon with the sides removed making it a flatbed to carry heavy boxes and this would be a great alternative but it looks too cheap
Someone stole mine (large platform cart dolly) at the office and then I saw this one on Woot & grabbed one. Great quality and used way more often than I anticipated! Works great for loading the ducks up into large rubbermaid totes & wheeling them into the vet's office

Thanks for keeping your pants on for the demo.
Nope, me neither. Too many plastic parts to be strong and durable.
You can also put a canvas bag on it that Amazon sells for $12.99
I use mine to haul groceries 2x a week. So far it has been fantastic. 6 months.
Do you have a link to the bag?
If you search for "trolly dolly bag" on Amazon, there are a variety to choose from.
(Please note: I don't work for Woot, I just volunteer to help out here on the forums.)