I've been trapped all day long !!! Nothing will go through…. So sad……
Bring back the Coupon Quest events!
I want y'all to go crazy dealing with it!
What's most impressive isn't the speed with which Wiley paints this, it's that he gets at least eight different colours/hues from three cans of paint
>'Kat
Just keep trying. It can go through.
Thank you so much for taking the time to tell me all that! I forgot about logging out and then back in again every once in awhile, so I'm going to do that right after sending this to you.
And I never made it to the VOP today either, the closest I got was when I selected to pay using AmazonPay, and then the screen came up where it logs me in on Amazon - and then - I can't even remember, but I do remember having to start all over again. And another time I got the message that there was a gateway error.
The hardest thing for me is to remember to pay attention a few minutes before the next item will be offered and to make sure I catch it as soon as it appears. I can't recall where the % was on the first BOC today, but I remember I didn't even notice the last one until only 44% were left! I'm pretty sure I would have snagged one if I had seen it come available while 99% were still available!
Obviously you are an excellent Wooter having snagged 11 BOC! I bow down before you 'O Mighty Wooterr!! lol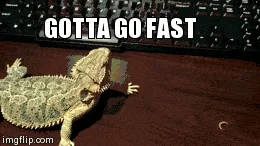 I was very glad to get one today. My dad had a bad experience recently with one of those "pallet" selling things where he paid like $60 to get a medium sized box and it was a couple of pairs of bad off-brand air pods and a nanny cam that didn't even work. Whereas I had just gotten a woot box with that $170 transceiver in it, which i gifted to him (his dad was a navy communications officer during WWII and 'Nam so Papa was pleased to mess around with it since he grew up around all sorts of radios). So I offered that my next BOC was to be his and set things up this morning so that temporarily my default shipping address was his house so that he gets the full BOC experience post-buying. I got to enjoy all you guys, and he will get to experience opening the BOC in all its disappointing glory. I'm sad that I have to wait another month before i can try to get one for myself again, but Papa is very excited.
I dont really NEED a BOC. I haven't really been following - because I've been working…
I just have more sympathies to the Woot Staff and developers people of the websites.
Are you going to tell him the delivery date? Or let it just show up and surprise him?
And he better call you as soon as it arrives, to give you a live play-by-play of the opening.

Does anybody NEED a BoC?
>'Kat
Stuck at Amazon Pay window…But i think I'm only 30 days since my last BOC anyways.
I will probably tell him, partly so that he knows I'll be expecting an unboxing series of pics or a facetime call, lol. I'm hoping this ends up being a positive first BOC for him. Like a nice anker charger of some sort… and then also something super ridiculous like a swimmer's noseplug or a baby bottle nipple. I told him maybe he can start his own collection of that one same season of Agents of Shield on DVD…just like the rest of us wooters…lol
That was really nice to do for your dad - especially the part about him getting to experience opening the BOC in all its disappointing glory! lmao



So I'm not sure if you were still paying attention, but they just threw up another BOC. I had logged out and back in on my phone, but hadn't pulled my tablet out when - Holy Crap - it's another BOC!! This time there were still 49% of the BOC's still available! So I clicked Buy on my phone & the desktop, ran to get my tablet, realized I had downloaded the Woot! app sometime in the past but for whatever reason it wasn't on my tablet anymore, so I went to the app store & downloaded it again. Then had to sign in, etc, etc. By the time I got the tablet up & running I had already been rejected on both my phone & desktop and clicked Buy for the second time. So now I'm trying to buy this BOC on 3 different devices, and there are still 44% remaining. I couldn't keep count but I swear I tried at least 10 different times on 3 devices - and still - NO!
I think I got the gateway error message 3 times. and the tablet again got me to the page where I selected AmazonPay and it switched to the sign in screen like it does just before sending you to the VOP - and then - again I can't remember what crap came up but I had to start all over. Plus after the 2nd or 3rd time using my tablet it signed me out and then when I signed back in I had to do the 2 step verification - damn you Amazon!!
I need an emoji of me pulling my hair out!! Arrgh!!
I would say that today, if it shows anything much less than, say, 87% remaining, that it's the equivalent of about 3% showing on a normal BoC sale.
>'Kat
I made a whole Mystery Box for new Mommas with baby things I'd gotten in various Bs oC. That's why I always try to give a hint when I've made a specific Box, so that it hopefully goes to someone who can use (most of) the stuff inside. Of course I never find out, but I keep doing it.
>'Kat
WootGPT launches soon actually
we know who wrote it