Card was charged, but order cancelled - how does that work?
Same, mine got charged as well.
Look in the forums, there are posts from what Wooters have received.*
Level of disappointment will vary.
Purchased then cancelled? Last BOC purchased was in January so no 31 day rule breaking. I live alone so no other purchase to this address. What happened?
@HmmmUsername do I just click the magnifying glass

and then search "BOC" or "bag of crap" and look at old posts? Or what? This is my first time ever posting to forums.

Seems a few people purchased a BOC then they were cancelled. Is this another form of disappointment tactics?
Got my Bribing our Constable!! Woo-hoo!! Wootyy-woo!!
(Btw…saw that in the bday boxes going out in the "giveaway" there's NEW 2021 Monkees?? when will they be FOR SALE?? @ThunderThighs ??? Hhhmmm???
Yes, you can search for them, look for this:
Post your June
That should list some postings.
Me too, page never changed THEN when it did, POOF, gone
@HmmmUsername okay, imma search that. I saw someone got some sensible-ish? things… and then got an alternator.



im excited for this crazy bag lol.
No. It was hard to make everyone happy with a more expensive BOC so we've gone the giveaway route.
Oh, I took their comment to mean that they wanted to know when they could purchase the 2021 monkeys.
@ThunderThighs that's how I took it, too. Because honestly, who doesn't wanna buy those awesome monkeys.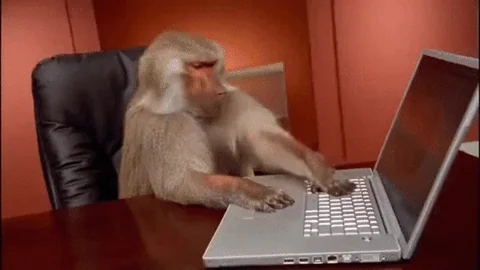 Oh, yes but we're going to be evil and only sell a few at a time. Because we can.
No way!!??? So, we(me) won't be able to ADDDD to my current munkees collection!! They're gonna be heartbroken!!



No "new" friends to break up the munkeee madnesses!! Hehe
AND I had already "mentioned" to them there may be new buddies being added… I'll break it to them "gently"…






Oh - wellllll… that's the wooty_way… think that's how I ended up with the menagerie I do have!! Will just have to keep a look out!! @ThunderThighs thx…
Maybe for your "happy hour" (that didn't happen last week?? ) I was soooo ready to have an occasion to wear my TT's happy hour t-shirt!! And plaster it on here (or anything I purchased!!) Hehehe c'est la vie…
I'm just here for the free puppies

A post was merged into an existing topic:
Post your July 2021 [Woot! Birthday] BOCs here!!!