im in the 31 day corner.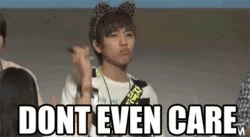 Scored through the app even with a login! Woo hoo!
Happy birthday, once more, to Woot, and happy day to me!
Got my first BOC in over a year, and now I'll actually start working.
Got one! There must have been quite a few. This doesn't disqualify us from the special birthday BOC, does it??? I want that cake.
BAG #2
COULD THERE BE ONE EVERY HOUR AT 20 PAST THE HOUR, LIKE TRAFFIC ON THE 3'S? KEEP LISTENING!
yeah it's a giveaway so no rules on that
I got distracted by the smoker that's on clearance… so sad

stick with it, i predict more every hour
Oh. But ribs and chicken and potatoes.
Oh dang I forgot about this.
Me too.
What am I supposed to do? Just buy regular stuff??!?!