Why did you cancel my order Woot?! I checked out with the BOC still showing 25%+ availability on my computer. Now this will disqualify me from ordering another one for 30 days. That's not fair!!

When the last thing got down to under 5% I just kept swiping down on both phone and iPad, and the iPad got it loaded first, so that's the direction I went. Phone was in VOP, so I guess technically I had 8 VOPs today.

YES, Finally!!!
I've tried a couple different Woot-Offs trying to score a BOC. Last time (on my phone), as soon as I got into VOC, I would refresh a couple times and then click back, refresh the BOC page, and then click again…refresh VOP a couple times and then go back, etc.
This time (also on my phone) I would click the BOC, get into VOP, and then constantly pull down to refresh VOP. It seemed to work this time…got it pretty quickly.
Of course last Woot-Off! was also a huge disappointment because I was stuck in the Amazon login loop of madness. I ended up deleting the app and redownloading it…but still didn't get a BOC.
I feel ya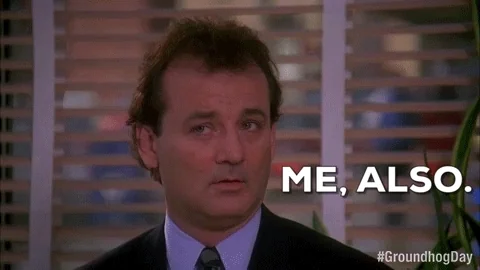 ---
THINGS TO KNOW
Desktop loads slower than the App. Some day we'll fix that.
VOP is by design. A small percentage of orders go straight through with the remainder going to the VOP to queue up for the next availability in our order processing. This keeps our servers from blowing up.
You can exit the VOP after 4-5 minutes. Desktop should kick you. App is a jerk and doesn't kick you out.
Canceled means we ran out after we processed your payment. We have to cancel to refund the order.
Denied means that we ran out before we could process your order. We deny the order to reverse the process.
Remember to post your BOC here!
Enjoy the disappointment.
Serious question… has there ever been a VoP shirt?
No. we should though. LOL
We actually have. It's loading quite fast now.
Nah - I'm doing fine with the app. No need to increase my competition. They all have the same opportunity. LOL
Since it's "cancelled" and not "denied" won't it disqualify me from getting another one for the restriction period? Also, I was on the app. I only use the computer to watch availability. Yes, I am so committed to getting a BOC that I use multiple devices lol
This will be my fourth BOC… And I've been at this since about 2005 or 2006 I think?
You'll find out in 30 days when they have the next Woot-off so that no one can win two in a row.

I bought one after trying all day. Woot! I'll be happy with two pieces of lint if it means getting a full size Woot! Brand rubber ducky that is clearly being made and is not just my delusion still… right?