Yes, this works! It sucks the poison out of you.
BUG BITE THING, BUG BITE THING, does whatever a BUG BITE THING can.
ooh, that's been advertising on my facebook feed!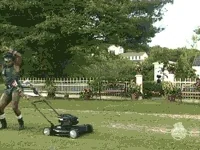 I'll buy that for 5 dollars!
OK PEOPLE! LEGO MASTERS STARTS IN 10 MINUTES AND I WILL BE WATCHING IT!
Those servers better stay working.
Also
#margaritatime
I have a fire extinguisher. Somewhere.
I asked on the goggles thread, but I'll ask here too. Will there be leftovers afterwards, pweez? I saw the notice for the Oakley goggles on my Garmin (another bonus of the iPhone!) but was stuck with a customer until well after they were gone. I want something like this for when I graduate from kayaking on lakes to going on gentle streams/rivers.
Unless these weren't good for water sports? Or not really a good enough deal esp since I don't have Prime? Anyone know?
>'Kat