BANG!


Well, actually Kitten Day
2 things.
I WANT. I WANT. I WANT. I WANT!
AND, I love your eyeliner, I do my eyeliner like cat eyes too.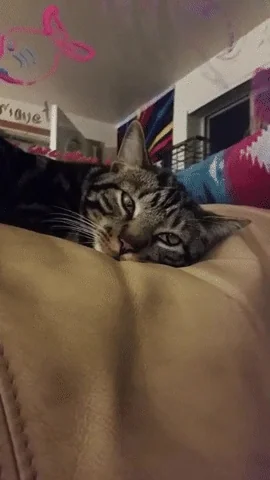 That's my daughter

thank you, she would love hearing that!
They just want to know what it is doing
There is at least 1 family (maybe 2 families) who are trying to lure my outdoor cat. 1 family (mom/dad/little girl/toddler brother) took notice of what time I feed her and started feeding her an hour before! I asked them not to feed her as it interferes with her medication. And I asked them to stop trying to steal her, the entire neighborhood knows she lives here and nobody else tries to lure her away. They denied trying to steal her, but now my cat isn't randomly missing for hours and hours. Little hellcat.
The creepy guy from before hasn't been around. These are new people.

It's like they've never seen a friendly cat.
She's fixed and a female but she sprays if she's kept inside and it smells like a Tomcat. I've been working with her and she's gotten better but she's still a sprayer. Anyone who tries to steal her is in for an awful smelly surprise.

Beautiful cat! I have the opposite problem as you. You have neighbors trying to steal your cat…I have neighbors that move away and leave their cat. I feel bad for the cats, so they end up living with me.

This has happened twice now.
Edited to add…it looks like your cat has one of those catnip bananas. They are a favorite around here, too.

She was a stray and sort of the community cat. But she's lived at my house for the past year and a half. People with little kids will walk by and the parents say they can stop and say hi to the cat if they behave. It's cute. But nobody cared when it was cold and rainy so when they try to say they care, I'm like only because it's summer and the weather is nice.
I'm thankful for people like you! I lost my cat and even though I searched for him for weeks and months and other people did too, I have no idea what happened and I just hope he found a family to charm. And even though he wasn't abandoned I'm sure it looked that way

Oh…I'm sorry about your cat. They do have a way of zoning in on good caretakers, though. I hope your cat is loved and well taken care of wherever he may be.

We have a community cat. She's the mom of the kittens I've been posting. We're gonna get her fixed and let her go back to being a community cat once the kittens are big enough. Of course we'll still feed her and love her when she comes around. She's the most lovable stray I've ever met


I'm sorry your kitty disappeared. Thanks for taking care of the stray near you. Lovable kitties need all the loves!
There are few things that can cure a cranky mood like an armful (or faceful) of kittens.
Hey, do kittens have a "new baby smell" like human babies do?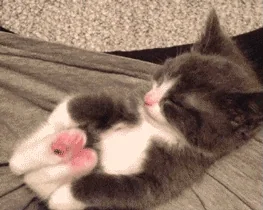 Have you ever tried to use the force?

No, not quite

they are super soft