The prize will be that you get to wash his car.
Are you going to

on it first? Then at least it would be practical to use the car wash soap.
another shade for the yellow bucket that I don't have/need
Nice edit. Chrome showed me your original post.
I wouldn't even wanna be in the same time zone as his car.
I need another bucket. My monkeys don't all fit in one bucket.

I see I should be more specific. I need another one of these specific buckets:
Don't hurt yourself looking for loopholes.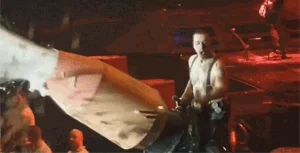 Too late.
My head hurts now.