Coolest phobia? Frigophobia aka cheimatophobia = Fear of being cold
Thermophobia. Afraid of heat, so they're always cool.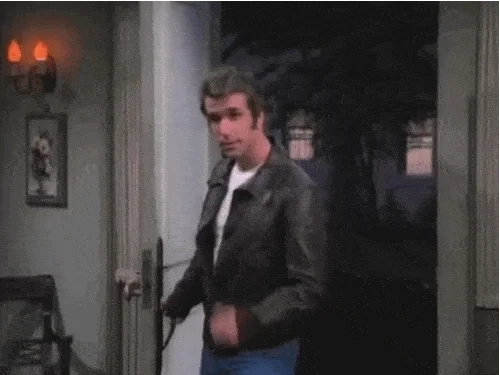 Submechanophobia
a fear of submerged human-made objects, either partially or entirely underwater.
I discovered I had this when I learned to SCUBA dive.

Such a weird phobia, lol.
Aibohphobia is the funniest. Fear of palindromes! The word mocks the fear

Mottephobia: phobia of moths
Lepidopterophobia: phobia of butterflies and moths
Not cool, but real. They can stay in their environment or else watch me turn into a star athlete ducking and dodging the mfs.
How about this?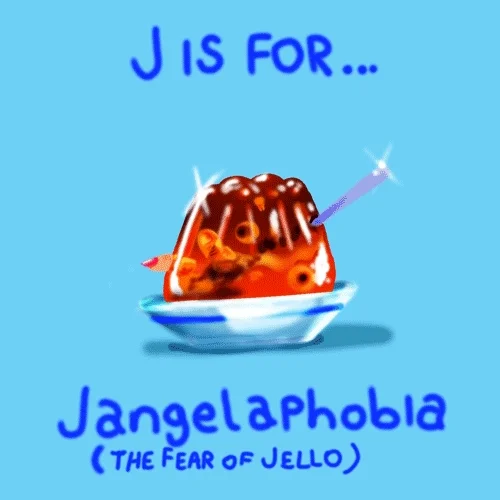 Nogetabocaphobia.



Not cool, Woot. Not cool.
Win for google: Hippopotomonstrosesquippedaliophobia is the fear of long words
Hope no one on Wootforums has that because i have to share that my doc diagnosed me with pneumonoultramicroscopicsilicovolcanoconiosis. However, I am going for a second opinion because I don't recall inhaling quartz dust and think that it may really be Thyroparathyroidectomized or Pseudopseudohypoparathyroidism.
Note: for those caring souls, the above situation is fictitious and simply a ploy to use crazy words.
The duck is just trying to help you and ensured you are covered in case of injury.

Blondes sometimes get dive bombed by moths in particular as they are attracted to the light reflection from their hair. Don't believe that is true for butterflies.
Gynophobia- fear of women. In this case… my wife
How is Hippopotomonstrosesquippedaliophobia not on the list? It's the fear of large words! The word itself strikes fear in those who suffer from it!
Phobophobia - a fear of being afraid.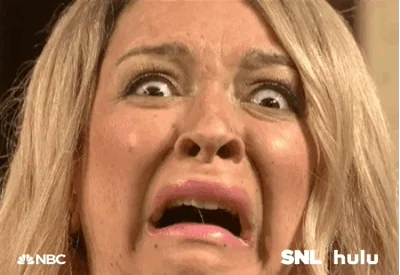 Ducks can be just as ornery as geese. Only the babies and cutest ones make it to tik tok.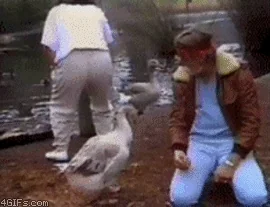 I had dark hair as a kid (I color it now) and moths always flew in my face haphazardly and without any predictably. Butterflies tend to leave me alone, but you'll never see me in a butterfly garden. If I scroll past a zoomed in picture, I cover it with my hand. And I don't even want to know about hand sized moths… I know they exist and that is enough

It's an inconvenience, but not so odd that I want to do exposure therapy.
Funny enough, I don't care for frogs or crickets either as they too have unpredictable jumping patterns. But I like frogs, just not in person.
Canada Geese are protected here and we can get a few that are quite bold and will nip.
Never had a duck issue. The neighbors raise chickens and they are aggressive with food, but fine with people.
Someone who isn't me (I won't name) thought it would be neat to rescue a male duck to live with their hens (I said it was a bad idea) and they did zero research on how sexually aggressive drakes can get and that they can kill chickens while trying to mate with them. The duck was a domestic duck that looked like a Mallard but giant, for no reason.
I had to run into the backyard, rescue the hens and, yeah the duck was the worst. He could find the tiniest sliver of skin to bite. He wait until you turned around to attack. Pooped everywhere and when you cleaned, made a mess quicker than a human toddler with a jar of Nutella. It was then that I realized, I could kill, roast and eat a duck. Especially that duck.
So sorry.
Hope the hens got out alive.
Roast duck is really good.
here are a few nominees you missed:
triskaidekaphobia - reply if you know about it
Agoraphobia - I disagree with google, Siri, and Alexa
On this one having known somebody - it's the fear of going outside (meaning my friend never left the confines of their home - rip)
And I'm afraid of heights