Style, specs and features all have the correct description of a usb-A to usb-C cable. The picture is accurate, but the USB-A connector end is mislabeled as a USB-C connector.
I'm old and tech challenged. Will this work to charge an iphone? I'm thinking "no" but just wanted to check
Depends if your phone requires a "Lightening" connection, which is flat, solid tip with lines on the connector. If yes, to LIghtening, the answer is NO for this cable. You need a USB-A TO lightenng cable.
Apple is migrating to universal C cables, but they confuse everyone by calling them a "Thunderbolt" connector. If you currently need a C/Thunderbolt connector which is a hollow tip, flattened == connector, then the answer to this cable is YES.
Thank you. I appreciate the information
Here are the links for the products selling on Woot right now.
Take a look at the 2 types so that you will learn the difference on the connector end.
Lightening cables (probably what you need)
USB-C/Thunderbolt cables
Why not get one of those wireless Qi chargers? Does your phone support Qi charging. You just lay the phone on the device, and it quickly charges through the back case.
Lots of info. here, thank you. How would I know if my phone supports Qi charging? The phone was given to me, iphone 11.
I checked iPhone 11 on Amazon, both the 11 & 11Pro they are Qi enabled for charging.
lPhone 11 Wireless Charg.
Yes (works with Qi chargers)
IPhone 11 Pro Wireless Charging. Yes (works with Qi chargers)
If you have Apple Airpods and or an Apple watch, you might want 1 device to charge all of them.
Many of these deals go away @ midnight Central time tonight. So if you decide, order ASAP.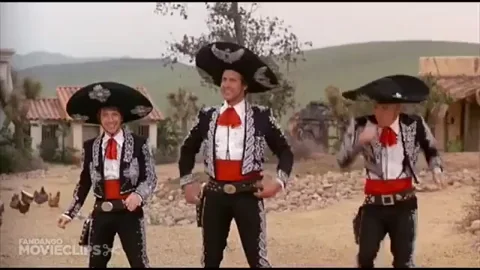 Who says watching movies isn't educational!
To more meaningfully contribute…
This USB-A to USB-C would work fine for charging many of the latest iPads, which started adopting the more capable type C connector a couple of years ago. Because the exact generations of models differ from iPad to Mini, to Air, to Pro, I won't try to list them all specifically.
As to the previous question about USB-to-Lightning cables, those have been the Apple standard for phones since the iPhone 4S, back in 2012-ish. The charging cable products listed with that connector will work with any iPhone from that era, on up until the most current model, the 14… Not much difference between most of those cables at this point as they all typically support as much wattage as the phones can, and they all have the slower USB 2.0 data rate, which most of us won't ever use again - Just a charging cable, mostly.
For the wireless charging, only models from 2017 and forward, meaning the iPhone 8 and X, which launched at the same time, will support inductive charging, known as the qi standard (pronounced "chee"). This will include models like the XS, XR, 11, 12, 13, and 14 (current). Apple has typically limited this to 5 Watts, regardless of the capability of the charger used. Various Android phones have supported higher wattages, differing per model. The last few generations of Apple phones can achieve 7.5W, depending on heat, and settings.
MagSafe is a proprietary offshoot of the Qi protocol, and in addition to charging, optimizes the alignment by use of a magnetic ring to snap the charger to the device for ease of use. Only compatible and specific cases and chargers can use this.
The 2020 iPhone 12 family is the first to support this standard, which provides up to 15W (up from the newer 7.5W normal Qi speed, but still slower than the wired charging of 20W). Please note that while almost all variants of the iPhone 12/13/14 can achieve these charging figures, the 12/13 had "Mini" variants of the phone, which only accept up to 12W via MagSafe.
Happy charging!