What really sells this is the heart shaped measuring spoons.
I still haven't seen those in the store.
Allegedly there are some in stock at a local walmart. Do I need to drop ship you some?
4 inch waffles?
lol
I can eat half a dozen of the big waffles…
They're the same size as an eggo.
Never tried a store-bought waffle.
I doubt if they taste very good.
I love your waffles.

Oooh that's tempting.
Is cake icing and sprinkles the appropriate topping for these?
I didn't know homemade waffles were possible until I was 17. I'm still in therapy.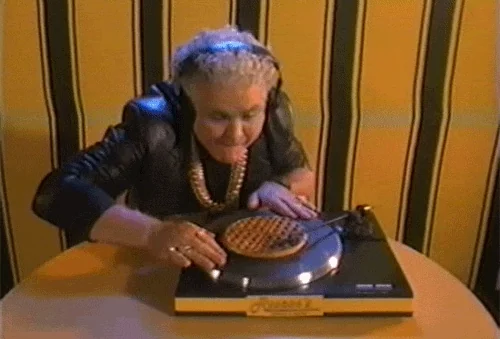 I mean what else are you going to dump on your blue waffles other than bedazzling it with sprinkles and drizzle shots of icing?
I already have a regular waffle maker that never gets used. Why do I want to buy this one??
Maybe some ice cream and extra sprinkles.
I really like mine. It's tiny but makes a nice sized waffle. Plus it looks cute sitting on a shelf.