Did you adopt a new puppy?
Why would I do that? I already have two cats, and a rabbit. What more could a guy want!?
Two cats, a rabbit and a puppy!
Only if that puppy was freaking adorable!
Three years ago two weeks from now I adopted this derpfaced ball of ears and love. I was on vacation in Florida visiting a friend that volunteered at a shelter when I walked past a tiny, scared little runt who had been transferred in from a county shelter days earlier with a skin infection and malnourishment. She came over and started chewing on my hand before passing out in my lap. That was it for me. I adopted her that day and brought her home with me. She got me through 2020 like nothing else, those days when I was so depressed that nothing but her cute wiggling face in mine could have gotten me out of bed. Folks that don't understand why pets matter, why unconditional love is worth every single inconvenience, frustration and expense that comes with them, are broken in a way that makes me more sad than anything else I can conceptualize. Those folks who clicked "who needs that responsibility," well I'm sorry for each and every one of you.
Your dog is adorable.

The option about responsibility is "No, I already have too many responsibilities" which is the one I chose. I already have a dog and a (murder) cat and while I love them to death, I couldn't take on the responsibility of another pet right now. Someday.
This pair was left on the side of v the road atop an empty bag of dog food

We knew we had to rescue them
Now they're a pampered pair of pooches
Might as well post a picture of my dog, Anna. She likes to burrito herself in blankets as often as possible. The rest of her is somewhere in the middle of all the blankets.
I'll see your puppy and raise you a hamster, tarantula, and a bearded dragon.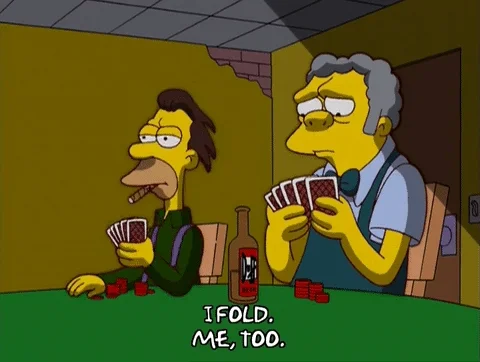 This is our ridiculous velvet couch hippo. We adopted her from a Pitt rescue in Austin after her and her brother ran away from home. The microchip had a California number and they couldn't get ahold of the previous owner.
She's a constant fixture in the background of all my virtual meetings snoring away.
Are there dogs in Heaven?

Absolutely!!! If that's what you want there
Are the spelling/grammar errors in these polls intentional like some sort of fun quirky "monkeys don't know how to spell!" thing? Or do we just not care/know any better anymore?
Probably just accidentally doubled pecked…
But generally, nobody cares… we like Mortimer's secretary.
I hear she also plays a mean piano, and works for chicken feed!