OFFENDED!!!
Just kidding

…only thing worth buying with tonight's deals is this freaking Pulp Fiction wallet. Can't wait to show my wife once it arrives.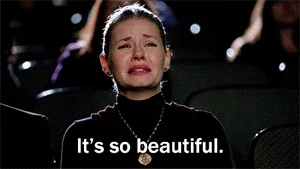 Thank you for that very useful link! I had no idea!
I won

I have waited so long to share pit of sheer titillation​:bangbang:
On Easter my climax of the year this far! Purchased my first boc‼ Of course, I had to share my joy while eating Easter dinner with my entire family. Considering I have always been the black sheep it could not have happened at a better time. They sort of shared in the excitement seeing I was so thrilled. Then came the reality. I had just tried to explain I "won" the chance to PURCHASE a BAG OF CRAP. As u can imagine, the conversation ensued with how my mom could fill several boxes of her crap, charge people, mail them out, and give so much joy! Ummmm, yeah!! Not quite the same, but yes, we all want any sort of surprise to show up on our doorstep and rummage through to find something of use and/or value.
Congrats on buying your first boc! I hope it's filled with all kinds of crappy goodness.
Yes, with summer fast approaching, this sheer and sleek undergarment is so discrete, it will surely go unnoticeable under any white short, tank top, and most swimwear/diving suit.
and it must be super comfortable
Is it bad that I read "Invisible Under Clothing" and immediately thought,
#WootAfterDark???