Do you bake your own bread?
On occasion yes.




And 1st !
I bake Special Brownies too!
My dear mother is always baking loaves. Quite the hobby for her. She brings a loaf or two to get togethers. If she was closer, we could replace store bought stuff.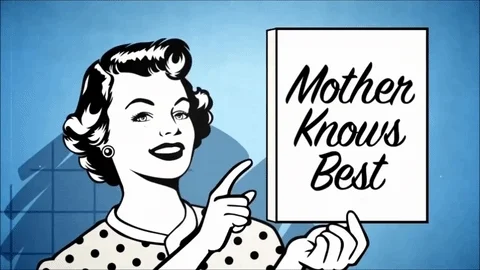 I've been baking my own bread nearly every week for more than 10 years now. I use a bread machine and it's very easy to always have delicious fresh home baked bread.
Baked banana bread today. Yummy!



Those who know, go Sourdough!
The starter is the gift that keeps on giving.
I'm Italian. What do you think?
I tried but with mixed results. My first batch the yeast was dead so the bread turned out flat, like a slab. The second batch I made sure the yeast was live, but the bread rose so much it floated away. So the third time I mixed the live and dead yeast and somehow wound up with zombie bread.
That's the last time I use Romero brand yeast.
It's on my list of things to do in 2023.
My brother makes a mean sourdough. May start there.
Does pilsbury crescent rolls count?
I bake bread in my bread machine. I'll also use it for pizza dough and the occasional cinnamon roll dough. I have a large family, so anything I can make from scratch helps our food bill. I also make flatbreads for pizza by hand. I'll make individual sized flatbreads on the stovetop, and then the kids all get to top their own pizzas however they want. Barbecue sauce and leftover chicken (from yesterday's dinner) is a favorite. I'll bake 4 at a time in the oven, then everyone enjoys their custom pizzas.

I would love to, but I'm on a KETO diet so…
Sometimes! Its much better than store bought.
Rarely, but it is a staple of big family gatherings, so I get to participate in the baking of the bread from time to time. I sometimes make a pizza crust from scratch, too. There is nothing like straight-from-the-oven fresh.
Ooh, I'd like to try some of them. Will they make me want to eat more (e.g. all of them)?
Only if banana bread counts, and that's not often at all, either. So, no.
I bake almost all my bread. Used to do it the old-fashioned way, but then discovered bread machines!
I'd do it for the wonderful way the house smells as the bread is baking, but also do it so I have bread with no ingredients I don't recognize and can't pronounce.
The basic recipe is white bread, but almost always with 1/4 whole wheat flour. Occasionally odd left-overs get tossed in like cooked cereal.
Other recipes are pizza dough and sweet breads.
When a little kid, my brother and I used to turn down our mother's homemade bread and ask for "store bought". What did we know?
Used bread machines seem to be pretty common listings for sale. They also show up in thrift stores. Lots of people try them and then realize they never use them. About $25. Sometimes less.