Do you think there's intelligent alien life?
I'm still trying to figure out if there's intelligent human life.
(It's tough, though. Ya know, since I'm human.)
You know that thing where you are walking through the forest in the back of your friend Sam's house and you see that huge ant hill and you pick up a little rock and toss it at the hill, creating a small hole and your friend looks at you visibly appalled and asks why you did that and you don't really have an answer so you just kinda shrug and stare at the hole you made for a while and then think about that ant hill for the next 20 years because you don't ever want someone to look at you like that again? What if we're the rock?
i love scifi!
but, truth.
sadly though.
i think our earth is the only sentient life planet.
and we are all alone.
i don't know why…
and i also don't even know why we are all here or why we exist at all.?
Considering how vast the universe, it would be as arrogant to say we are alone here as to say the earth is the center of the universe. If life has taught me anything, we are not special.
To paraphrase Carl Sagan, what a waste of a beautiful universe if we're the only ones in it.
The universe and all of its vastness, just us? Nah. If another race of beings does ever decide to make contact, we should ask why.
"Imagine a technology that can do 700 g-forces, fly 13,000mph, evade radar… And has no obvious signs of propulsion…and yet can still defy the effects of Earth's gravity. That's precisely what we're seeing." - Cabot Phillips, Director of the Advanced Aerospace Threat Identification Program
Yes, my ex husband is an alien. Feel free to experiment on him. Probes are welcome.
Intelligent life, possibly. But without faster than light speed travel, it will be thousands of years, maybe millions, before they find us. Until then, we are alone in the vastness of the universe.
I'm not sure which disturbs me more—the idea that we are alone in the universe or the possibility that we aren't.
After all, check the examples of us humans contacting other less technologically advanced humans. Ugh.
We don't know their lifespans nor how time works in their locale. Until then,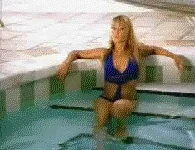 "Sometimes I think the surest sign that intelligent life exists elsewhere is that none of it has tried to contact us." -Bill Watterson, "Calvin and Hobbes."
There is no real reason to assume that the so-called intelligent life is ever going to let us find it.
"In the beginning God created the heavens and the earth."
Genesis 1:1
"The grace of our Lord Jesus Christ be with you all. Amen."
Revelation 22:21
The first and last, from the Alpha and Omega, the First and the Last! Hallelujah!
That is so funny! Can you send me a link to that video? We have a black and white cat named TC who looks like that, LOL
That's your first post ever. Ok.
So you're saying we're all there is? No one or nothing else?