This product vacuums. I know, I own one.
How do you like it? I've been considering this model before…
Great Vac. Arrives by Christmas.
Get her one.
I dare you.
Make sure you watch this video first:

The only difference, from what I understand between this one and a standard is the amount of attachments that comes with it.
As a vacuum it is excellent, my wife has a cat and it will pick up all the cat hair and dander and all that business and the attachments, like the mini powerhead do an excellent job removing all that off furniture. When you're pushing it around it can feel quite heavy, but when you power it off and lift it up it is on par with others. Its just the amount of suction pulling it down on the carpet that causes the heavy feeling. Be careful however, it pulled a bit of carpet away from the tack strip the suction is that great.
If I needed another vacuum I wouldn't hesitate to buy another one immediately. I like it that much.
I paid about $500 after discounts at the local yellow tag store.
For some reason, I got a kick out of the "packaging" image for the Dyson: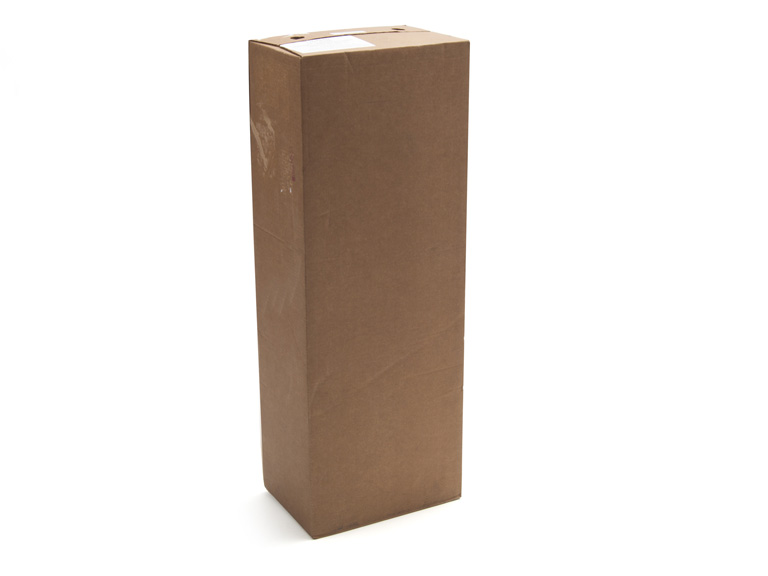 Just a box…
…perhaps Solid Snake is hiding inside of it. A clever disguise and stealth tactic, of which nobody has ever been able to top.
Multi-cat household here, & we LOVE our Dyson. It does the job with gusto.
One thing to be careful of – do NOT leave laptop power cords lying on the carpet while you're using this Dyson. Especially those $$$$$ Apple power cables. You WILL need to buy a new one. (New power cable not new Dyson that is)
I agree with all the other owners on how great this vacuum is. I've owned one for the last 3 years with two dogs and it is PHENOMENAL! And the warranty will almost make you want to break something on it.
We had 3 warranty claims and they were fantastic about the service. For 2 of them a cord-wind hook broke off and something happened with the canister–in both instances I called Dyson and told them I had a problem with x part and they (no questions asked) sent me brand new parts. The 3rd time I accidentally ran over a sock and messed up the brushbar–called Dyson again and they immediately had a service center fix it at no cost to me.
As others have said, if my Dyson ever breaks down I would happily buy a new one!
I honestly don't understand (perhaps the British dude could explain it to me), why do people spend $350+ on a vacuum cleaner? I've had the same $80 bagless Bissel for about 6 years, and it still works fine. Could you drop this bad boy out the back of a cargo plane and it would land undamaged? Could you point it at the moon and draw it closer? Seriously, why are these machines so expensive?
This is an awesome vacuum. I brought it home and used it right after using my old one and it filled the canister 1.5 times w/ dog hair. Unfortunately I got rid of much of my carpet and it mainly gets used with the brush off on hardwoods now, so I don't get to unleash its full power on over half my house.
Pretty sure I paid $200 for my refurbished standard (not pet) DC-17 1.5yrs ago and it was worth every penny. No maintenance thus far, super easy to dump the canister, attachments and suction are awesome (altho sir dyson says no suction…)
I've had four $200 bagless Bissels in the last six or seven years. None of them have retained their suction power after the first year and a half despite being well-maintained and repaired. I have animals and I think the fur and dirt that comes with them are harder on vacuums. I skipped buying a Dyson the last time and have regretted it. If this lasts me four years, I'll be better off.
You can get this 37 dollars cheaper on Amazon.com. Not really a deal.
Really? I only found a remanufactured one on Amazon for cheaper. The new Animal D17 (like this is) was $493.87. Can you link the one you found that was cheaper?
I bought a refurbished Dyson a few years ago. It still going strong with zero problems. I love them.
This vacuum really sucks, but in a good way!
My husband actually enjoys using it so I can't complain.
Anyone who purchases one I challenge you to vacuum with your old machine and then go over your carpets again with this and you'll be amazed at how much more dust it picks up.