I need three, but for that price I can hire someone to clean up my mess every morning.
Two Hundred Bucks seems pretty reasonable for a yellow shower curtain.
I'm sure you can't find cheaper yellow shower curtains anywhere.
I'll give you $20 to towel dry my floor. You can use your foot to move the towel around.
You WIN. I never dry floors for under $20.
Bunny? No. Stop eating the bunny.
Who said anything about eating?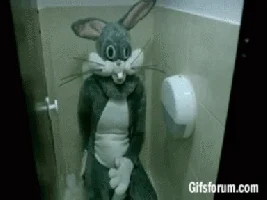 Why is BunBun in your mouth?