Frankie Valli and the Four Seasons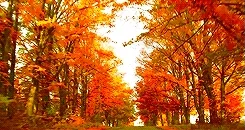 You know that thing when you use a specific steak seasoning for most of your life because you found a half bottle of it at the back of the silverware drawer when that roommate you had in college moved out because he was no longer welcome at the school and you cooked steak for the first time on that tiny bbq and just keep buying the same seasoning because you aren't an adventurous eater and so your wife thinks that it's your favorite and puts it on a ham sandwich for you one day and it's super gross so you tell her thank you but that it's really only good on steak and then you think about how wonderful it is to share life with such a thoughtful person and then you wonder what that roommate is up to these days and hope they are ok even though it's been like 15 years and the trees still haven't grown back? Triton is my favorite sea son.
having survived some health issues roughly 10 years ago i am thankful for all four seasons.
I guess it depends on where you live, but in the Northeast I can't believe anyone likes raking leaves in the fall, so colors aside, fall sucks.
Over on the west coast Fall is a season that has the best of all three worlds. I actually love Spring but the allergies are a big thing here. Fall has the coolness of spring but every once and awhile a bit of that winter chill. And during the middle of the day sometimes you get summers warmth in there just to remind you that Winter has not come yet. So yes, Fall it is.
That's exactly what happened to me just the other day!
I don't have an issue with allergies, therefore I can enjoy the scents of a spring breeze. The honeysuckle, wisteria, and forsythia in bloom just does something to me. There's a reason that animals come out of hibernation with two things on their mind in spring.
Watch it show up on Woot! this September!!!
I hereby nominate you for a Pulitzer.
Winter, winter, WINTER!!!