If you have a smart dog, the games are worth their weight in gold.
I have a smart dog and an "interactive" game toy very similar to some of those here and it took her all of 15 seconds to get all the treats out. By the time I set the toy down, allowed her to "find it" and stood back up the treats were gone. Personally, I'd suggest saving your money if you have a smart (or incredibly food motivated) dog. You can make your own game with a muffin tin and tennis balls (put a treat in the tin and then place ball over treat - dog has to take ball out to get treat).
If your dog is that smart Nina Ottosson has some extremely challenging games.
I am unclear… is the "BUSTER DogMaze" large enough to handle two golden retrievers? It looks about right for my King Charles Spaniel, but I want to make sure goldens will have enough room to maneuver the maze to fetch me my wish for a Ancient Psychic Tandem War Elephant.
Forewarning to anyone considering the antlers:
It's common for dogs to just straight up have no interest in them. My dog loves bones of any kind, but he refuses to chew the horns/antlers we've gotten him. I've soaked them in chicken stock overnight like some recommended and they're still too refined for his tastes.
I'd recommend taking your dog to a pet store that sells them first to see if he has any interest in them before committing to a purchase.
That being said–a lot of these are interesting, but it's hard to get a grip on them. I've got a corgi mix who eats very quickly, like corgis are notorious for, and I've been wanting some kind of activity to stuff his food into to slow down his intake and engage him mentally, but I have no idea the size of these things, how much they can hold, or if they're all the kind where you shove things in one piece at a time.
Good advise! I've also heard coating them in peanut butter, helps get their interest. I don't know if they would like it until the peanut butter is gone, or just keep going, though.
My dog loves antlers and they last him a long time. In fact, I went to a flea market and got him a full rack (make sure you grind the ends if they are real sharp).
One concern, FYI: healthy dogs have been known to crack their teeth chewing on antlers.
I wish the cat trees had some nice berber carpet on them instead of that cheap faux fur material. They like to scratch the berber. The faux fur doesn't hold up to their shenanigans.
Coating it in peanut butter just results in him licking the peanut butter off.
I've tried pretty much everything, he's just a little princess
Also I really hate to double post on this, but I wanted to make this a separate post as a warning on the Pyramid toy.
From this website, http://bauhoundhaus.blogspot.com/2011/02/kongs-new-wobbler-vs-nina-ottossons.html:
"The Pyramid has a serious design fault. It has a seam right before the weight at the bottom that after extended use can crack. Once it is broken, it is broken. I have duct taped one together, but it's not the safest way to deal with the issue when it's a toy you plan to leave alone with your dog. I have attempted to crazy glue one, too, but the glue broke with one slam by our toy tester, Kiah. This design fault, however, is not the only challenge to the Pyramid – it only has the dispensing hole to fill the toy with. When you want to put breakfast in it or any quantity of treats or kibble, it can be frustrating and time consuming."
I was considering the Pyramid, but now I think I'll just save up for the Kong Wobbler instead.
What is the country of origin for the antlers?
I'm with Phil…
ARE THE ANTLERS IMPORTED?
I refuse to knowingly feed my three dogs anything from China, Brazil, or other far-off entities.
I've asked for this info.
UPDATE: USA. Sale has been updated.
GleePet. Will your cats burst out in spontaneous song?
Eh, it's not just yours. I have two Golden Doodles, one is VERY picky about what she will chew, the other has gone after nearly everything – except antlers. Neither one would touch them, despite my best efforts.
One of my favorite finds for aggressive chewers is Himalayan cheese. They soak the goat cheese in lime, and it sits out and hardens, it's a food humans eat. It lasts much longer then bully sticks and similar products.
My dog usually needs some time with the antler to get interested. He acts like he doesn't care and won't pay it any attention for a while but soon enough its his best chew toy. Be careful with giving your dog an antler that is too narrow. For my dog at least, most deer antlers are too small so I use elk and he loves them. Even though the ends start out flat, he sometimes gnaws them into very sharp ends on his own. Watch out for that!
http://www.woot.com/offers/gleepet-70-cat-tree-beige
I received this tree as a gift last Christmas. I timed it & it took me under 25 minutes to assemble the whole thing. The two cats in the house LOVE LOVE LOVE this tree. A two-year-old niece loved it as well. She ended up sitting and wiggling on one of the perches & we had to remove it (just the one perch) after it became unstable. I'm debating getting a second one for another part of the house.
Thanks for sharing your experience!
You might try some large washers to see if you can stabilize that perch again.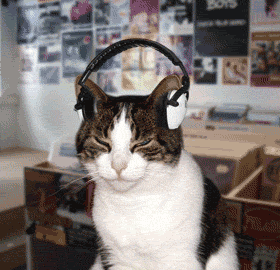 several of the puzzles here are greatly discounted Nina Ottosson. Good job, woot! this is the pet sale I've been waiting for!!