Only $300 more expensive than the Rtx 3080 version.
How is this in this same price level as a cheap 4090? The logic here isn't adding up.
Agreed. It's not using logic regular humans use, that's why I think it's part of a program. It's fine if you want to find the lowest price on a particular set of curtains, or a specific brand of toothpaste, but when it comes to products that have a variety of alternatives that meet or exceed the needs of the product for sale- it's not sophisticated enough to price accordingly.
gpu sales look like they're in a slump too. Many have already settled for cards they can get and aren't willing to pony up more $$ to upgrade. Especially when scalpers have a death grip on their cards they "invested" in and can't get rid of, and suppliers also aren't willing to let older stock go at lower prices. So we get thoughtless pricing like this. Sure, woot, it's better than a scalper's price. But in comparison it's not better to other options. and the biggest problem is someone's going to buy it w/o checking around.
this particular variant of this last generation AMD's enthusiast tier graphics card is designed to be water cooled, these specific models often have inflated prices… Just like the anime gpus.
I just bought a Liquid Devil 7900 XTX for $1,399, so yes, this is an embarrassingly bad deal.
Show off!
On a scale of 1 to 10, one being not so extreme, and ten being extremely extreme, I give this a 9.5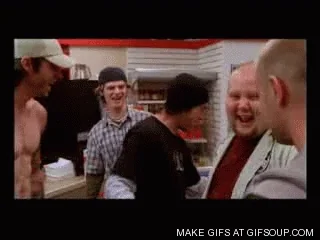 I hope they actually make this April Fools product. It has happened.
The issue is that it's the warmth that the cat is seeking. An elevated platform means some of that heat is getting wasted into the room.
Also:

Aha I agree I've looked up pet beds specifically for desks before
Lol also the hair getting into the front intakes for fancy computers.
I feel like that cat has like, 4 cat trees, and 3 beds, too. All those places and he chooses the pizza. Also love his look. Pure evil