Good Morning Greens!
Got some stuff to do, I'll try for s BOC later & when I can.
Not sure if laptop attempts work, seems like they prefer cellphone purchases.
I don't buy stuff on my cellphone.
GOOD LUCK GREENS!
ok, I am pissed. Been going back and forth with customer service for several days now. I have NEVER had a problem prior. I normally don't publicly post my issues but wtf, something is just not right.
here is my post: Never had a problem with Woot before...but now...
but here is the customer service back and forth, tell me this makes sense.
me: I received a refund on this saying I purchased more than one in the last
31 days. Not true though! My last one was May 10! Can you please look
into
this?

them: 

This order is cancelled as there were other BOCs ordered to this address through different accounts.

Limit one bag per 31 days, per person also takes into consideration the shipping address.

If orders for BOC are made from a different account to the same address, it will be considered as another BOC order for same person.

Please refer to our Bag of Crap Commandments. So it is written, so it shall be.

~~~~~~~~~~~~~~~~~~

me: 
My mother passed away who lived with her sister, I am here helping her wrap up my mother's affairs
Also I have never known this to be a problem s as long as it is for a different person using a card in that persons name? Is this a new policy?

~~~~~~~~~~~~~`


Hello there.

We are sorry to know about the demise of your mother.

Request you to understand that its an existing policy that has never been changed or updated.

However we would like to understand by your email, if you want to close your mothers account or want to keep/continue.

You can create a new account, however. You'll first need to change the e-mail address associated with your current account.

We will then disable that account to allow you to create a new one with the same email address.

Please let us know how you'd like to proceed.

We'd appreciate your feedback. Please use the links below to tell us about your experience today.

~~~~~~~~~~~~~~~~~~~

me: 
My mother's account is and has been closed. It was under her email address of j....@gmail.com.

That account has not been used since her death, so that is not a factor here.

The bag of crap you are referring to that is coming to this address is under s....@gmail.com, who is my aunt, and her account is using her own credit card. This is where she lives. My mom lived with her before she passed. Her husband passed away in January. At one time the three of them used to get bags of crap, all at the same address, using their own accounts and their own credit cards. It has never been a problem before now to send a bag of crap to the same address under different accounts.

I purchased the bag of crap on MY account under l....@gmail.com using my own credit card.

I simply changed the default address temporarily from Pinewood, MN to Beaver, Utah while I am here wrapping up things.

Can you please show me where in your terms of service it says two different people with two different accounts and two different credit cards cannot each individually buy a bag of crap if they live in the same household?

Thank you,
Linda

~~~~~~~~~~~~~~~~

them: 
Please refer to our Bag of Crap Commandments. So it is written, so it shall be.

I. Thou shalt not be all upset when you find out what's in this box and how you didn't even need it in the first place.

II. Thou shalt not expect more than THREE crappy items of dubious origin and the titular bag.

III. Thou shalt do thou's part and go post about thy bounty in the forums, be thy feelings positive or negative or even if thy cat wanders into the shot.

IV. Thou shalt go right up there and read these commandments a second time before thou has a breakdown about all the junk thou wasted money on. We call it crap for a reason, you know.

V. Thou shalt remember that ours is a brief hour to strut and fret upon the stage, and that the outcome of a deal-a-day website's promotional grab-bag shalt not cause thee great despair and gnashing of teeth.

Limit one bag per 31 days, per person. To clarify – you cannot have purchased a Bag o' Crap in the previous 31 days, NOT counting the day you are trying to purchase. That's Woot Math, and that's our policy.

~~~~~~~~~~~~~~~~~~~~~~~`

and now today I gave in and changed my address back to Minnesota yet I still get the same 31 day rule message, even though I am not shipping it here.

GRRRR
Dave said to watch for BOCs at :20 after he hour
I would ask TT about this. I know she's out right now and the Woot-Off is right now. Maybe @davejlives?
Maybe you'll get a BOC with a letter
Thanks for tagging Dave, I feel like I have just been caught in a dust devil. I think CS is just not understanding what I am trying to explain to them.
That's what it looks like to me too.
Well that would be nice but impossible since I am locked out from buying one.
Oooh letters are always fun.
Wonder if that applies to all from the week or just during the woot off.
I'm not sure. I only asked about today. They're waiting on TT's return.
Phew - got one!
Now I can concentrate on my real job.
hey hey just DM with what happened i'll see what's up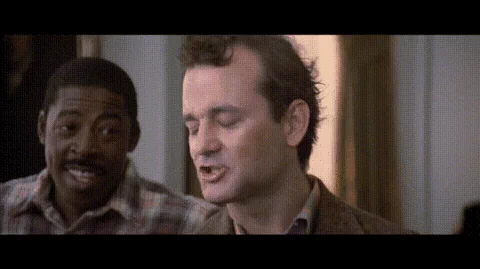 Crap over.
I will probably forget to announce that part.