Does anyone remember Sucrets? They were cherry and came in a little tin.
You are not alone. I have scars on my back from dad using the belt buckle on me.
I have never thought about that…so the scent of the cat doesn't deter them to use it?
Learn something new every day!
Mornin Greens! I am up early because I have a stupid neighbor that has a duelie truck that he revs up and keeps doing that at 3:30 AM!! Wakes me up and I can't get back to sleep! Hope your Monday is going to be great!
Today's WTF: Floccinaucinihilipilification—one of the longest words in the English language—is the act of estimating that something is worthless.
I just say it's a piece of crap! LOL!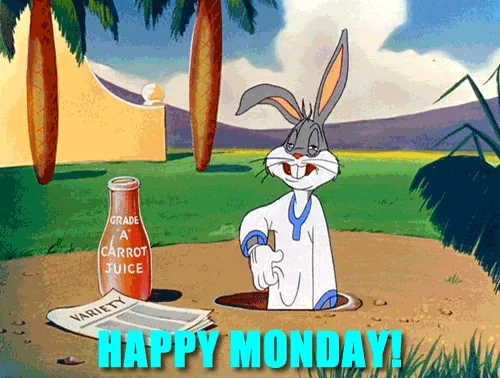 Good Morning Greens! I have a crap ton of laundry. Hubby has blood draws. I need to learn how to drive the new car and we need to drop the truck off for an oil change. Modern issues.

It is good to be home! The plan is cremation with a good toss into the lake. I only hope they are smart enough to check the wind so they do not end up wearing me. May today be Gange smell free.
Enjoy sunrise!

That Monday feeling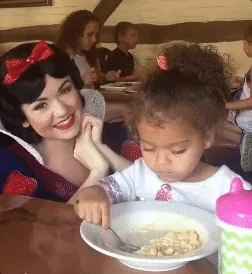 So, I'm a little late to this discussion but my sister came to me with this idea. Whichever of us outlives the other one should dress like the grim reaper and sit silently on a low tree branch outside the cemetery and not acknowledge anyone…until someone coughs. Then we will point at that person. I was just like, "Hmmm, sounds like an interesting service." Then she said I couldn't laugh either. I don't know how it is going to work out wirth the older folks but our friends will all start coughing because they will figure it out. Anyway, my break is over at work so y'all roast me or whatever while I'm working. Be back here after work. Y'all a have good day today. --Jenn
Sounds like appropriate treatment of rookies. The strong survive and you don't want the weak ones.
Thanks Jenn! You started my day with a fine chuckle and idea!
It's a gadget! No purchase necessary, please vote.
Gotta vote for them all!
(Please Note: I'm not employed by Woot, but I volunteer to help in the forums.)
Voted! That will be a great price for king size sheets.
I really enjoy your sunrises (I never ever see one otherwise) and your morning hellos.
It was actually some random guy who was picking a report up but, if it had been a rookie, he or she would never hear the end of it. "Hey, [name of rookie]! Take this paperwork to city hall. I'd normally e-mail it but you know, secret tunnel and all."
Love you right back!
It is always strange to be away and working in another city. I had to look up to the top of the buildings for sunrise. Being home and back home in the Grotto is so lovely!

Interesting and fun idea. I think I've heard a friend say she'd like to wear a full Victorian era mourning outfit complete with a parasol and sigh and sit. She's funky anyways: annual wedding anniversary funky Halloweenish/goth/Edward Gory photos, a child named Wednesday (yes really) and works in sociology and gives modern grieving lectures.
While others want, tears, laughter, food, drink, dance and enjoyment of life.
I still like the idea of scattering ashes in a loved one's favorite spots.
Just watch out for reenactments of that scene in Big Lebowski ! Ha !
Exactly! "Oh, shit dude, I'm sorry" seems like something mine would say, too! LOL
In honor of this great man's holiday, I repost his eternal sanctuary from a trip not so long ago.