Have you ever parachuted?
You kidding me? Hairdryers make me nervous.
I tried it once. The free falling was fun, but it was really unpleasant once the parachute opened. The straps around my legs were really uncomfortable once the chute opened.
I like the idea of it, but I know I'd panic in the plane. Same thing with roller coasters; I'll be able to stand in the line for an hour without anxiety and then panic while getting into the coaster
Is that where, for some reason, they have kids all grab a parachute in a circle and flap it?
Seriously, though… as much as I hate heights, and as much as I have always wondered why anyone would jump out of a perfectly good airplane… there was a time in my life where I seriously considered it. Thank God that passed!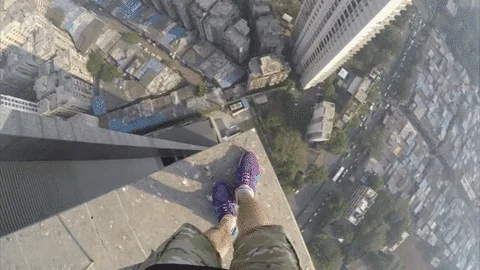 Never
Surfer : You're about to jump out a perfectly good airplane, Johnny
me: Nope
Parachute- No.
I did Fast Rope from a helicopter once(Army).
I said just once.
That was enough.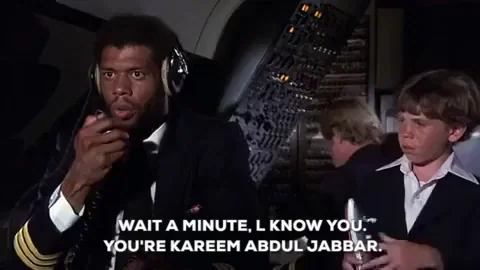 I decided to go skydiving once. I had a Groupon and so is like 80% off. After we got to altitude about 10,000 ft, I was the first one out the door. I don't remember leaving the airplane. It had duct tape, and it rattled a de havilland twin otter.
I don't remember leaving the airplane so I guessed I blacked out. I remember the free fall and that my hands were getting real cold. The falling was very noisy from the wind blowing pass my ears and I couldn't hear my instructor. I kept looking at the ground wondering where I was going to land and that will be my new grave.
When he pulled the parachute cord, everything got real calm and quiet. It was a beautiful descent that you can see miles around you. The landing was really soft and we were standing. I'd probably do it again if I had another Groupon.
There were five men in an airplane: the pilot, a lawyer, the smartest man in the world, a priest, and a Boy Scout. They were flying along when the plane started to go down. Noticing that there were only four parachutes, the pilot grabbed a parachute and jumped out.

Now with only three left, the lawyer said, "Without me, the world would be dull." So he grabs a parachute and jumps out.

Then the smartest man in the world stood up and said, "I can't imagine what the world would be like without me." So he grabs a parachute and jumps out.

The priest turns to the Boy Scout and says, "Son, I've lived my life and I know where I'm going, so you go ahead and take the last parachute." The Boy Scout replied, "No, we can both go. The smartest man in the world took my backpack!"


Leave it to the smartest person… lmbo
Does parasailing count? Did that twice.
Did it in Hawaii, loved ever single second of it! Can't wait to do it again.
My grandfather was a USAF pilot and used to say "why would anyone jump out of a perfectly good airplane?"
I paraglided (last week!!) and parasailed, but not (yet) parachuted.
As a pilot, I have not felt the urge to jump out of a perfectly good airplane