I speak Latin and tell the demons to go back to hell.
Edit: Yes, I know the spelling is different
Does walking to the door to get my food count?
Apparently yes
Why? How are you using this, Woot? Will you give me a deal on adjustable dumbbell? Like BOC prices on the Powerblock, the expandable edition? Then we can talk.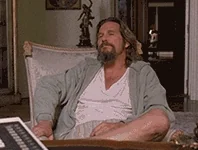 I do two sit ups every day.
One when I get up in the morning, one when I get up from an afternoon nap.
Nowhere near BoC prices, but the power block was part of the woot off today ($280). I got mine a few months back when they had the 10% discount for buying through the app and I had a $10 off coupon, so I paid a total (after tax) of $230. Non-expandable version (sport), though.
I saw that. Excellent that you could stack deals to get it down to $230, even as the non-expandable version. I would love a BOC with something like a Powerblock, even if it is just one.
Pirate metal!?! I listen to Dwarven, History, and Mongolian metal, but who be representing the pirates, matey?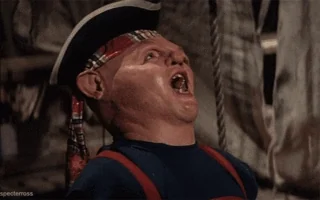 I work. It's called manual labor.
I chase my children. If I feel I'm not getting enough exercise I take away their electronics.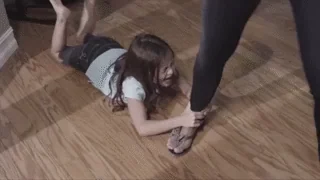 And if that doesn't work I just run my mouth. Guaranteed to give me allll kinds of exercise.
Bike, I have ridden from the southern border of my state to the northern border all in 20 to 40 mile rides. I live in Connecticut so that isn't all that impressive, but I still did it, working on the east west sections and I have about 50 miles of that done. I'm using committer trains between NY state and New Haven so I can ride a larger section without having to loop back.
I have also done a bunch of miles in NY state including The Walkway Over the Hudson.
I do 12 oz. arm extensions - with beer

Lot of resemblance to Mr. Bean.
Dog walks. Long dog walks make me happy but most importantly put a smile on my dogs face.
I haven't heard of Dwarven metal, unless we're talking Skyrim. History not sure of either. I am listening to Wolf Totem by The Hu as I write this:).
Walking, manual labor, swimming, stretching…
I try my best to make it to the gym two to three times a week, it's been a struggle lately for sure though! In the meantime, if my schedule doesn't allow the hour or two for that, it's heavier housework (climbing ladders to paint the roof edge, or clearing trees and brush), brisk walks while shopping, parking at the outer edge of the lot, that sort of thing.
The main thing to keep in mind, is that ANY amount of activity means that you're still doing a world of difference compared to staying on the couch.