How often do you vacuum your place?
When I think that I'm looking at one of the cats under the table but it is just a pile of their hair.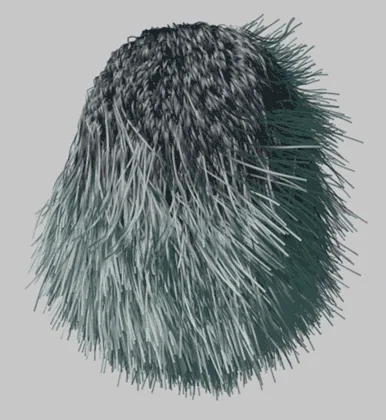 Before I had roommates. My little robo vac would run everyday. It was really nice and it actually made that house feel clean. Could have been psychosomatic but it did feel like it was clean. Now with five people in the house, four cats and hardly room to tango sweeping is a luxury of time that nobody wants to spend.
Vacuum? More like cat toy!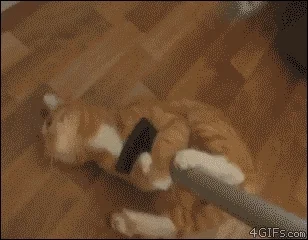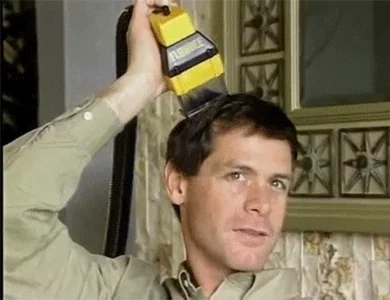 I tried to vacuum but whatever had started living inside the carpet ate the vacuum cleaner.
Just did earlier this evening, still with a Kenmore canister vacuum that's close to 30 years old now. I don't think they don't make them like that anymore.
This design was before its time and still art deco gorgeous (if a vacuum cleaner can be so described)

Where's your shark costume?

Weakly, very weakly just like my pay.
we got a lot of dogs. we vacuum a lot. its never enough.
This might contain the shedding. Vacuum not included.

Hardwoods. We mop and sweep.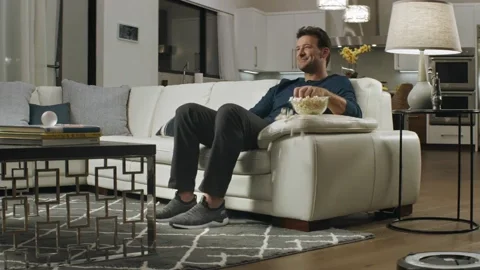 Should vacuum more. Dislike the bagless kind with my allergies = too much dust gunk.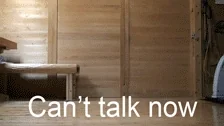 Technically, I don't. I have what @pepper114 calls a "murderbot" do it for me. I just have to remember to empty it when it gets full.
Penny likes to think she's helping by herding it…