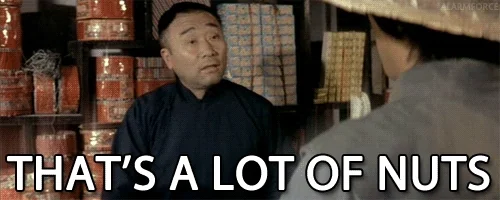 There are a lot of squirrels that frequent my yard. So far I haven't seen any with knives but they might have a secret stash somewhere.
Yay!
If you want to click around some more, please give my new shirts a vote:
My sense of humor likes this shirt, but I wouldn't want to scare the little ones with it. This is my Wally world squirrel shirt.

I checked out your site. You have some very cool stuff.