If you're thinking of buying this remember that many people in this world use the phrase "never forget" in Holocaust remembrance. Post-9/11, I've said this myself and heard many fellow veterans and service members say "never forget" in regards to that tragedy. Even if I could look past that, as a software engineer, I should be the target demographic, but we know 1.44 MB was a misnomer as they erroneously divided 1440 kB by 1000 instead of 1024. 'Never forget' isn't even how storage media works (there is no permanence, data can be deleted)… so this design is inadvertently disrespectful/offensive, while failing so hard to be funny or clever.
I can't thank you enough for your post. I was too miffed to realize the shirt also missed the point.
Sorry I do not associate "never forget" only with 9/11. I find the shirt mildly humorous.
On top of it you get huffy about 1.44 MB. If it was listed in binary it would be listed as 1.44MiB. Considering there were also a variety of different formats that gave very different capacities, it is not surprising that a standard marketing name was used.
Floppy disks aren't memory, they're storage. Although the lines have been blurred somewhat by super-fast SSD these days, there is still a key distinction between the two. MB vs MiB aside, it's not a memory limit, it's a storage limit.
Google "never forget shirts" the use of "never forget" has been done for many designs that do not have anything to do with tragedy. Right or wrong, it's all out there, same goes with "don't tread on me", etc.
This argument reminds me of all the VENN diagram shirts. There is always a handful that get all twisted because the diagram is not correct, but the people buying them still understand the reference enough to find the humor.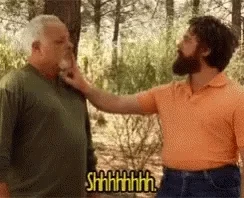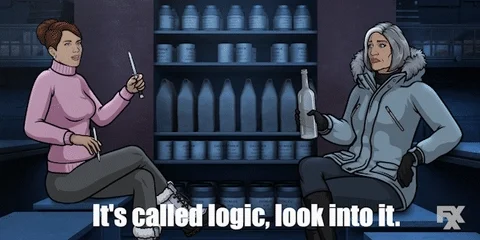 Maybe, but people born recently probably have no idea what that image represents.
My old Apple II+ used actual floppy disks, which had even less storage – 140 KB on a 5-1/4" disk. And it was so much better than loading things from cassette tapes.

Not cool Woot. And to those arguing its been used it other places…that doesn't make it right. Would you use the phrase "A Day that will live in infamy" out of context with other images? Pretty tone deaf.
Hi all. I appreciate the discussion that's going on here. Cool thing that we're allowed to have differing opinions. Just continue to keep it civil.
I'm surprised there was no discussion of floppy disk write protection. While I'm old enough to remember even 5 1/4" disks, I was today years old when I heard about creating "flippy disks" with a hole punch to write on the other side.
How many disks shipped with Win 95?
If you guys are pissed at inaccuracies, you should totally vote for my JURASSIC park shirt.
Actual dinosaurs from the Jurassic period and in an actual park:


Shirt.Woot

I'm mildly offended there isn't a teeter-totter.
I agree with Pepper.
Also, wheres the drinking fountain and toilets?!