@ThunderThighs Is there a link to the Deal-O-Meter?

Here and ready to monger!
I am not sure I have seen Woot's Most Unwanted before…are there anything special about these items and their discounts (as compared to the Lquidation Sale that starts at the same time)?
It's a gadget! No purchase necessary, please vote.
Gotta vote for them all!
(Please Note: I'm not employed by Woot, but I volunteer to help in the forums.)
They were so unwanted, they didn't even launch the sale last time.

I am ready to be disappointed in the most unwanted sale!
Ready to get this party starrted!!
I am ready for another Mongering session.

Finally, a WTF pricing I don't find out about when I get home from work way too late to participate

POST MONGERING! YASSSSS!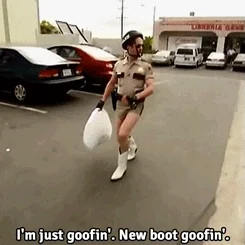 Would be nice if I actually won this time…
we made really cute graphics for the sale does that count?
Can someone confirm when and where they tell us about the wtf items…is it n the daily email or somewhere else?