Great deal, selling for $20 on the mothership. 4.8/5 star rating.
Got this during Prime week, for $15.00.I havent used it yet, but it its solid and and sharp.
Ooo, looks nice and stabby. In for one.
I, too, enjoy buying things and not using them.
Well, I actually purchased it to dig out the sweet potatoes; which should be ready in a couple of weeks.
I have a couple hori hori knives, they are the bomb diggity for gardening. They get the weeds out nicely!
How are they on doing a home cataract surgery?
I mean they are not great Bob…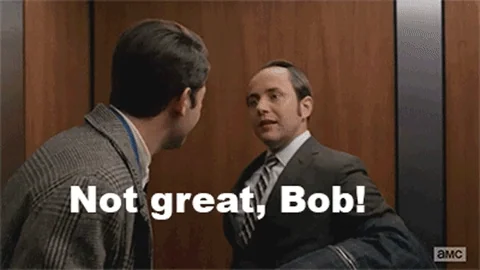 Unless I was seeing things, I am pretty sure these were sold out yesterday…ish.
Either way a quick romp around the mothership shows the Hori hori knives for twice the price; unless you want Martha Stewart or Fiscars.
And sure, why not have 2. Count me in Wooters
My SIL has one of these and it makes digging up stuff in the yard so easy! I'm in for one. Debating if I want another as a backup, though.




#1 Woot rule-
Buy now, think later.
Arrived with a nice pleather belt-loop sheath and a working edge, can't complain! The steel seems quality, the handle is finished well and slightly oversized to compensate for the tang, and it didn't deform or mar in the slightest after a good few whacks at some burly vines. No notes.
NB: I contacted customer service trying to determine the grade of stainless steel, and could get nothing from them. It's magnetic, so odds are ferritic, but I can't tell more without testing it further.
Also purchased. Nice chromed mirror finish (shiney). Sharper than expected - straight edge blade cuts paper cleanly which I did not expect. Other side is serrated for sawing. Made in Japan by NISAKU company which claims to be the #1 make of Hori Hori gardening knives. Blade Forums says they are a premium brand. Distributed by of all companies SnowJoe in the USA.
Blade Size: 7.25 inches 2mm thick; Handle Size: wood, 5.25 inches; Weight: 10 oz.
Made in Japan. Authentic Nisaku/Tomita Manufacturing. A reviewer says it is 420J2 stainless steel (which is a rather soft steel).
Quibble: 2/5 Tang Not well balanced but lighter weight as a result.
Translated from label on PU sheath.

Yes, now you too can leisurely cut plant roots, saw branches, ropes, and fingers.
[side note for @WazbazTheWeary - it has a cousin NJP651: Made from Japanese 440c Stainless Steel and Hardened to HRC58 but that one costs 3x more - so this is not that]
Totally scorched blade, dude. Totally.
For anyone having problems with the stickers, I removed the residue with IPA 99% or 90%; whatever was in my dispensers. The small one just wiped right off but the large one needed repeated wetting and wiping to get the glue into a mass that could be picked up. No dye came off in the paper towel, just the sticky glue.