Where's the Monkey Chat? The header is there, but no monkees!
They're taking the day off.
What exactly do monkeys do on their day off?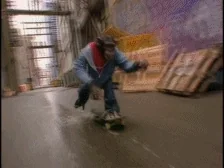 Sing songs.
Ride trains to the town of Clarksville.
They're recovering from the last few days.
Yeah, Monte shouldn't have put shrimpfit in the turducken this year. I hope they feel better soon.
I forgot to say that I had fun yesterday. So I'm saying it today.
Today's is great. Made me actually lol
Hi, there's been no Money Chat the past 2 days in my app, is it just me? Have I offended the Woot! Gods?
"Our records indicate you have not made a purchase in the past xxx days - NO Money Chat for you!".
Yeah, something broke on the backend. They're there ready to be published but they're not.
We'll try to get them kicked out.
Tell them to quit monkeying around
It's fixed. They're in the app now!