On-ear headphones or earbuds?
I personally like flat earbuds.
I have really tiny ears so usually earbuds kinda hurt my ears or fall out. I personally like headphones but as another said flat earbuds are alright.
I use the bone conduction heaphones. I honestly dont think I'll ever go back to normal styles.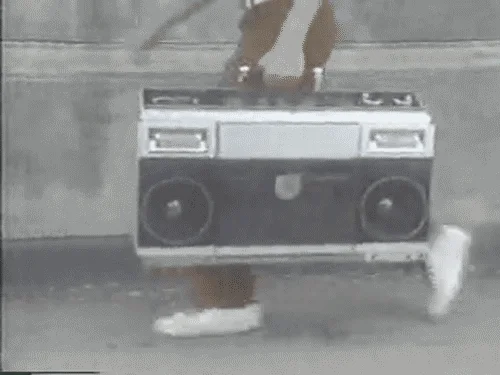 Over-ear headphones

In general I go with earbuds but when I worked in an office, I used big pink over the ear headphones so people didn't have conversations with me and get mad I heard nothing but my podcast.
Earbuds dont fit my ears, give a heart if you have the same situation. Am i the only one? Do i have odd shaped ears? Please let me know.
Where is your cardbord for break dancin?
Talking about in-ear earbuds?

If I can't delight all the neighbors in a one mile radius with my personal playlists then I don't feel like I'm making the world a better place. Besides, headphones and earbuds cut down on my situational awareness. And my paranoia doesn't like that…
15" woofers, 10" midrange and 4" tweeters hooked to a Yamaha amplifier. Had the cops come to the house several times asking me to turn it down for a few minutes because they are trying to write someone a ticket an acre away and they can't hear each other. Country livin', baby!

You wear the amplifier on your head?
(That sounded less unfunny in my head.)
I love to listen on my Amazon echoes.
Excuse my ignorance, but what do you mean by flat earbuds?
Usually buds but when I travel I take one of each just so I can change it up.
I've never had an earbud stay in my ear more than 8 seconds.
When I heard of the technology, I found the cheapest option. Pretty impressive. Though, I still have to use ear plug to overcome some background noise.