Any idea which of these is the firmest?
Are these standard size? Queen size?
The sizes are either in the title or the dimensions are in the specs. Or at least they should be.
Holler if you're looking at one that is missing this info and I'll see what I can find out.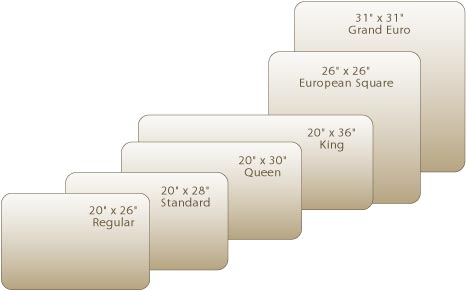 ---
Hi, Thunder - it's Bevlowen again - the one who wants WOOT to hire me.
The specs say the pillow is 16" x 22" x 4.5". That doesn't match any kind of bed pillow. I'd get 2 of them, but they're not even a standard size. I wonder if those measurements are in centimeters or liters or whatevergrams. If you find out what the measurements are in American, let me know. Thanks.
Hi, please note that is a standard size for a memory foam classic shape pillow.
Are there brands for these? Would like to look up reviews before purchasing.
Thank you
We often can't give out the manufacturer's name because their other retail channels get mad at them over the prices. Our buyers work to get you the best price possible. Sorry, but no name.
Those are indeed inches. A body pillow pillowcase should fit that…or any pillowcase that's at least 22" long. The rest might be a little baggy but that's not the end of the world (my pillowcases are usually too big for my pillows). I know that Bed Bath and Beyond sells body pillowcases but Amazon surely does as well