Not a bad deal when compared to the price of filet mignon for $39.99/lb at my local grocer this week.
Technically $14.35/lb., but all the work has been done for you and they're individually packaged for your snacking pleasure.
Filet mignon doesn't have as much carbohydrate as protein, like these do.
Anyway, calling something essentially even in macronutrients (1/3 of calories from each of carb/protein/fat) "high protein" is ludicrous.
I saw this and was like: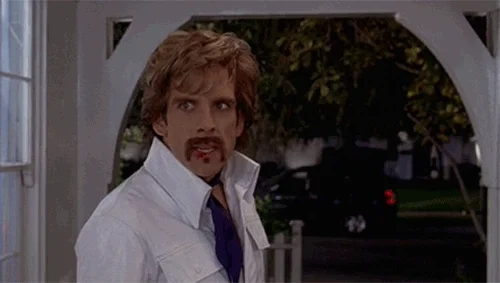 Then I instantly thought to myself, "nope"!
Wait'll you see the cost per lb I calculated for the 408-piece tool set on another Woot daily deal today.
That WORKPRO set is a legitimate, $200+ set, when it includes the metal box. I'm no fan of WORKPRO tools, personally. But, it's a legitimate deal priced at $129.99. That's just reality.
These "Protein Ridges"(whoever thought that name would be a good choice deserves to be fired, first of all), are ONLY another reason not to bother even looking at Woot's "Grocery & Household"(the same, sad, ridiculously overpriced "Gourmet" section) section. It's baffling that Woot's management still puts this junk up on here and continues to insult their loyal customers. Sadly, I guess it means many fall for these ridiculous "deals" in this section, that MIGHT include 1 deal per month, at most. Incredibly sad indeed.