Is it ok to share and reuse the syringe?
Sweet, a syringe for $19.99!!
Pork… the other expensive white meat
Pork… the other expensive white meat
Some much needed comedy gold.
I'd love to get this for my dad for father's day. With Woot's shipping speed, it MIGHT get here for 2012.
Normally about $40 w/ free shipping.
Peg Leg Porker Smoke Like a Pro…
This sounds like a band name and song title.
it's 4:20 somewhere beeeechazzz!!
A brine should not come from a packet. But for most people, that grill thermometer will make this the best $25 they'll ever spend.
Also, not sure how I feel about those new lights. Not that you care.
Peg Leg Porker? Thank god it's a meat smoker. I was assuming it was a kit for guys who are Acrotomophiles.
peg leg porker? i was really looking forward to some depraved pirate p0rn with my coffee this morning. gee…thanks woot. sigh.
smoke like a pro…wow, what a great line for Mad Men
That's a nasty looking needle…
Omigawd, it looks like something from an illegal drug den … sorta like a meth lab with some weed and heroin… There's even a syringe.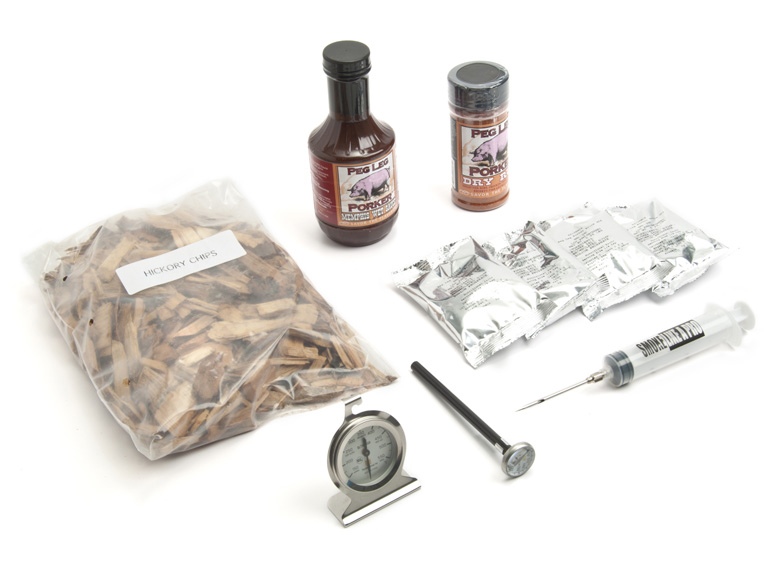 Please remember this is for outdoor cooking only, unless you have a REALLY BIG exhaust fan on your stove. Adding a little cherry wood to the hickory included in this kit will give you a better smoke taste.
Isnt brine just salt water?