They're so cute together! Let me know when Carrot makes Gordon her, um… never mind. This is a family forum.
They were discussing watermelons. I don't know what they meant.
There are gifs I could post but, again, this is a family forum.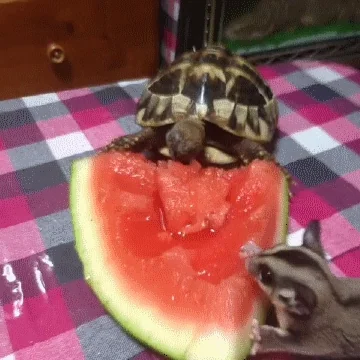 Le gasp. If you get banned, don't blame me.
I'm not the one who wanted Pepper banned…
Wait…
What's wrong with animals eating watermelon?
Huh. I thought that was you.
By the way:
I like the fact that some gif embedments have a pause button now.
Not a ewe, but this will do: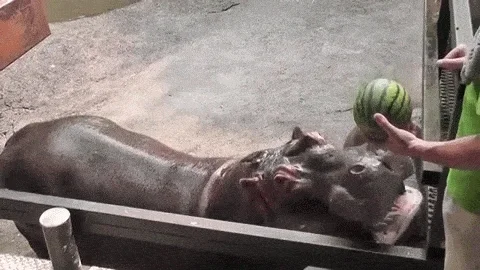 Found the source: https://fb.watch/63y9v3mPoc/

Milk does not only come in a carton, liar liar pants on fire
I'm both impressed and horrified.

I'm the world's okayest intr-o-net detective!
Here's your major award: