I'm just trying to learn things here
havent tried that, lol just noticed that in the list. I just used old BBCode
[quote="wootevil, post:15317, topic:1124906, full:true"]
[COLOR=RED][FONT=algerian]fonts are fun[/FONT][/COLOR]
[/quote]

yes, just the middle line
I think that allows you to type stuff and ignore interpretation.
if you want a custom color use the Hex code instead of the word.
[COLOR=#9beb34]
Would look like this
fonts are fun
CONGRATULATIONS / CONDOLENCES to all the whiners this time.
Gird your loins and prepare to open your box outdoors, just in case.
blue cyan aqua lightblue skyblue darkblue
turquoise
green lime olive khaki chartreuse darkgreen
red pink maroon magenta plum purple
orange
white ← white
yellow
black
always a bridesmaid, never a bride.
congrats weiners.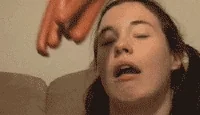 Thanks! That was helpful!
Can confirm

a pox on helpful people.
mabe even a monkeypox.
Did you actually type white in white or just hit the space button?
use your mouse, click & drag to the left of the arrow in that post.
the secret message will be revealed.

Could the pipe running from street to house be the issue? My bld (a 4plex) had that main pipe break last year.