engineer here. so jealous!
They're still theoretically possible.
(It could also be that people received them, but they haven't opened their boxes or posted pictures.)
Sorry, no photo due to incense allergies.
Box of incense, confidential crap bag, pink exfoliating bath sponge, 2 brown chair arm covers, bag of pill pouch bags, currency sleeves, 3 feathery masks, pack of 2 stick on wallets for phone, iPhone headphone adapter, monkey sticker, magnetic Noah's arc, womcare dental water pick, TI style thermal barrel brush - boar bristle edition, UA medium jacket that might fit if I shrink a lot, Crayola glitter markers, cleaning scraper.
My Babushka or Collectibles arrived. It was packed with lots of useful goodies.
Woot bag
3 foam masks
12 emoji balloons
Baby wipes
Cruise tags with metal chains
Water bottle
Wine glass drying mats
Battery powered night light
Roll of foil
Pair of slippers, size 5
Micro usb
Two tiny flashlights
One roll of plastic bags
Glitter markers
Camera pistol grip tripod
2 pairs of yellow tights
2 packs of kids toothbrushes
Woot monkey sticker
Garbage bags
Auto pet fountain
JAX x 2
Spiralizer x 2
Ink cartridge
Muffin liners
Death Star run - hot wheels
Auto pneumatic pump….???
Lightning to aux x 2
Luggage locks
Hit mitt game
Spark plugs x 4
Fun saver camera
Multi tool
Sticker
Toothbrushes
Small jewelry box
Lamp
Microlet?
Bag
Headphones
Became their consort today when my BOC arrived and there's sooooo much stuff I'll actually use!!! Potting medium that oooks like dried poop, KN95 masks, an UnderArmour shirt that'll fit my SO, crayons and a tape measure for the kiddos, lightening adapters, yet another reusable bag (I'm a low key collector in general), and COW BELL!!!
Got a wonderful haul today in my Woot Box of Crappola treasures!
It included the following:
• A gray, size M long sleeve pullover (great for those cool Fall days)
• Mushroom slicer (that my Portobello-loving son will be sure to swipe!)
• 32GB Sandisk Card (that same, photographer-in-training son will swipe!)
• Sink Cleaner brush (will come in handy for my sink disposal pipe)
• Bio-flow sink pipe refresher (I think Woot is trying to send me a message about my drains…)
• Cool Woot after-dark glow bracelet (for use during TT's next Happy Hour


• 5 rubber balls (to throw with or at my kids, like a miniature dodge ball game)
• Inflator adapters (for the pool floats or snow tubes)
• Dog or cat lancets (which serve no purpose for our pet Russian box turtle…)
• A magnetic animal making set (that I can't quite make out since I took French

)
• Ye coveted Woot bag (to make a fashion statement while snubbing those that didn't get a BoC), and
• Packaging tape with dispenser (for returning all online purchases I DIDN'T buy at Woot or Amazon

Thank you, Woot gods, for a great, crap-filled Fri-YAY!!!

Not bad…
Bag
Some kids game
Tool holder
200 square feet of hatmaking material
75 dental picks
Five USB things
A knife set
Multifunction USB hub (riiiight)
CO2
Coffee filter
Scissors
Bungee cord
Squeezie cat
Stickers
Paper clip box
Bamboo toothbrushes
Car insurance wallet
Belt
101 paper clips
Long underwear
Compression socks
This is defiantly the biggest cr@p left in my front yard! Lots of stuff to pretend I bought for my mother in law when it comes to Christmas - yeah!
Moke bicycling gloves
(3) packages of plastic eggs
XPIX Mini Tabletop Tripod
Levi Strauss Gray Heather XL T-shirt
XXL Punisher graphic tank top
Pin the tail on the horse banner from Oriental Trading
Confidential Cr@p reusable grocery bag
Disney Frozen Anna mini figure
Set of 4 jewel tone rulers
(4) Alpha Vino Wine Socks (??) - fuzzy type with grip bottoms - MIL gifts 1,2, 3 & 4 - I'm on a roll!
Auto Registration & Insurance Holder - actually idea for Covid vaccine cards too!
Set of two odd lights - that need hard wired - tried looking it up, no luck yet
Secret Message Writing Set - invisible ink pen set
Koala plush hair scrunchie
Zipper Bag - Orange Leatherette 11" x "6
(2) Sprigs Multi Mitts - gloves - AMAZING for a family where 4/5 have Reynaud's Syndrome!
(3) Party foam masks - I swear two of them look like the Count from Sesame Street
(2) Packages of party disposable plates - navy blue
WSToo waterproof phone pouches - set of two - these are great for camping / rafting / scout camps!
French curve sewing guide set
(3) Apple compatible chargers - fit my iPod!
Heavier rubber gloves with scrubber palms - also great for giving our Maine Coon a brush down!
Adidas men's polo shirt - size Small
(2) Boxes of Seltzer Chargers
(2) Black metal pencil tins - one already broke, no worries!
Morty monkey sticker - already stuck on my college Freshman's purple (bought off Woot!) dorm frig
Moisturizing foot masks - treatment socks
Emoji Punching Balloons - 12 pack
Floral print infinity scarf
(3) iPhone adapters
Garage sale (signage) kit
Egyptian cotton something for the bed - sheet, pillowcase??? Will find out soon
Wedding balloons - 40" Mylar Red

#8

Super oversize pill sorter
Dog Mom desk nameplate - MIL will think I was thinking of her when I picked this out - ha! TIA Woot!
Crush hat & scarf set
(2) Sleep masks
Cutesy owl phone cover & stylus
(4) various glass cell phone screen covers - someone has to be able to use these in an art project??!
Apple compatible data cable
Reverse tweezer style tool
Vassoul black mask - for deep cleaning face / skin
Schmidt's Snow Day deodorant
Veda 8' Yoga strap for yoga and Pilates
Zizo Bolt Cover - heavy duty cell cover
Fitbit replacement bling band
Magnetic Pedigrees car decal Live life like there's no end to your leash - MIL will be so happy to get this one!
Ocean Digital WR-282DC Wooden Internet with DAB Radio - looks super cool… sorry, cr@ppy!
Set of 60 round garden / animal stickers - opened them up & they smell like wood polish - Citronella maybe??
I'm pleased with the BOC, enough to keep me trying the next time also!
Green Woot bag
Pokemon figurines–really cute!
Press-on tattoos–six sheets
Kid's red Flash superhero cape
Red fitbit band
Nail antifungal treatment (ugh)
Lightning adapter
iPhone 8 screen protectors (3)
Woot monkey sticker
Makeup bag
Cocoa butter chapstick
Two silver Sharpies
Pink, white, and gold confetti
100 small red plastic bags
Citizen calculator–with battery!
Origami silicon drying mat for six glasses
Vizio Timolino vacuum bottle
Thanks once again, Woot!
So gotta know, did anyone else receive any of these fancy nip clamps in BOC… I actually got 2 sets in mine. Lol.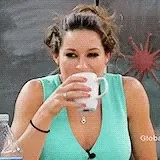 Maybe that first aid kit is where my Texas Bandage Adhesive Back came from!
Mine had a WootAfterDark item, confidentially wrapped, so it stated. Looked up what was inside and decided not to open or post what it contained.
Will be putting in the UBOT for some "lucky " sucker to unwrap

My Brad or Chad box was actually a gift meant for my hardworking and incredibly busy husband. He received:
Tight and Beautiful (turns out it is a trainer for a shapely booty). He wasn't thrilled…

Elmo's World Pets DVD. (Our kids are in their 20s so we will save it for grandchildren.) Again not impressed…

Several loose sharpened pencils (some of which looked to be used) He works in IT and hasn't used a pencil in forever…

The standard Woot bag. (Had a hole in the front of it from the loose pencils.)

2 packages of paper straws (which according to him, probably melt as soon as the liquid hits them)

a bath set (he's a shower only kinda guy)

a plastic trumpet toy kazoo (hmmm, no little kids and definitely need to hide this from the young adults of the house otherwise there will be no peace until it dissappears or mysteriously breaks)

a mascarade mask (we aren't really into adult playtime or even just regular parties so no use for this). I know, we're boring.

7 plastic snakes. (They went into the donate pile with the trumpet kazoo)

1 pill splitter ( this will come in handy now that we are turning 50 this year).

1 Woot light sticker. My daughter will abscond with this for sure.
And his final item was…
a gel nail dryer with UV gloves and a manicure kit (he was definitely disappointed)
So out of of the entire bag he got absolutely nothing



!
Don't worry though, I shared 2 of my $.17 t-shirts from the Woot birthday week with him so he didn't walk away totally empty handed.
Basically Woot you fulfilled your promise, total and absolute disappointment for my poor hubby! Can't wait to try again in another 30 days!
Mine made no mention of after dark. Just little white padded envelopes with some faded text on them. Hahahaha, my first thought was it was for hanging something over a camp fire, but then noticed the rubber tips on the tweezers and it clicked. I snatched them out of the pile before my kids claimed them for themselves. Lol
Mine didn't ether, WootAfterDark refers to any "adult theme item"
Received Bedding on Crackers today!
No bedding nor crackers in sight, talk about disappointed!! There might be some useful stuff in here even if the dog doesn't think so.
fancy feathered party mask
Pulse Oximeter (for all my pandemic needs)
Confidential Crap Bag
Arizona Baseball card pack
Pair of jogging shorts that fit! (Still won't jog)
Sewing seam kit 🪡
Box o incense that I will gift to hippy friends
Bath scrunchie scrubbing thingy
Noah's ark magnetic toy set
Pan scrapper
Organic cotton pads. Fancy!
Flossers