Flared bases, people! Anything that goes up southerly region has to have a flared base!
I was just thinking the same thing… I swear I just saw an ad for this on Twitter… for something else I'm… Comfused.
Off topic - my last name was always pronounced like yours is written but the guy who announced everything added the "R" and "O"
ALWAYS Friday Night Football. I'd hear "Touchdown (my kids #3 & name) woar sh ington" it sounded like a mix between war and worsh Worshington. I was really annoyed after years it got Old Really fast.
He played Runningback since 3rd grade till graduation and Ran track we always had the same announcer. Half the crowd would turn around and say it's WASHINGTON! That old man did it on purpose to get a rise out of the crowd.
My daughter's name was announced correctly when they called the Cheerleader's names at the same games!
The Ornery old man never caught on to the siblings thing.

I feel old now… good times…Goood times!

"woar sh ington" sounds like one of the regional dialects around where I am (and very much where I grew up). I tend to call it "Baltimoron", though it seems to be prevalent in only specific areas, both city and county, and some suburbs in surrounding counties. "Woarsh" the things in the "zinc" with "woarter". "We're goyn downeyoshin, hon" ("hon" is usually in nearly every/every other sentence). "I'm from Balmer". "Go up Blair Road" (Bel Air Road). And so forth.
It's odd that the announcer only selectively applied it.
Science.
"The incident happened on MUSTANG Road…"
Hard to believe it's not a hoax when I read that on top of the rest.
Stars must be MIS-aligned in a particularly troubling way to spawn SEX TOYS EXPLODE ALL OVER MUSTANG RD.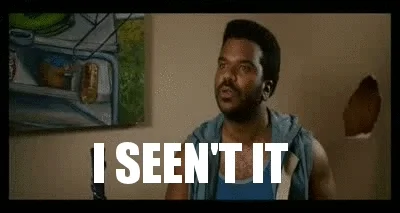 I think there is an intended option besides 2 faces. Strangely enough the black area in the middle looks like a Bishop Chess piece. Gotta go…hope my wife cooperates. (Wish me luck.)
Who over at Woot! decided to place the listing for these next to Genova Yellowfin Tuna pouches in the Grocery and Household category?

So people in Utah, South Dakota, and Vermont (I think) woke up one morning and thought, "Oh, I need that." Good for them.
These personals ain't gonna massage themselves.