crickets
What's going on? This is Scott Harvey! I've been eagerly awaiting insight, reviews, etc. from those who are more familiar with this than I, but surprisingly there has yet to have been a peep. That's quite unusual for one of Scott Harvey's wines.
Okay, now to do this on the correct day!
Happy Veteran's Day!
75x75
http://rs717.pbsrc.com/albums/ww173/prestonjjrtr/Smileys%20Holidays/image0025.gif~c200[/img]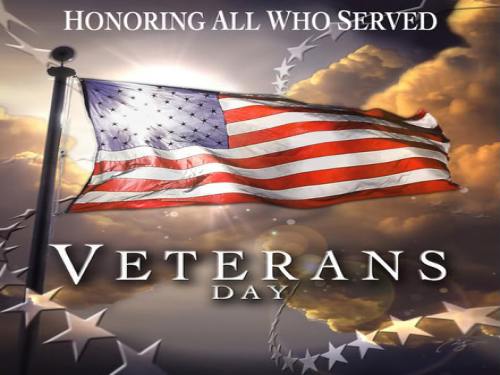 Free meals and discounts for Veterans
Thank you for your service!
Probably because this is the first I've seen of it! Course I might have heard of it if I had made it to D&D this year!
But it's Scott Harvey! What more do you need to know?
In for a set!
We LOVE anything Scott Harvey, and in just doing a quick web search, wine-searcher has this at 85 points, $25/bottle!
Buy, buy, buy!
This Vet is going to hit the button…It's made by Scott Harvey and that's all I need to know!!
And to all fellow U.S. Veterans…this day recognizes your honorable service. I will never forget those that I served with and our camaraderie, or those that returned with issues and those that made the ultimate sacrifice for our country and freedom!!!
Having problems with Amazon's website. Anyone else having issues?
Was all over it until I saw 11% Port Varieties. Deal breaker
We actually have 1 bottle in stock that I won for filling out the club survey around 3rd quarter but haven't opened it yet. Sorry I can't be of much help on this one.
This wine was offered to Scott Harvey wine club members previously. It was produced primarily for restaurants and retail sales. It was on my wish list already so… done deal!
EDIT: Happy Birthday, Jana Harvey!
Wine, it's what's for breakfast!
How well will this cellar? I imagine it is drinkable now. In general, do blends or varietals cellar better? Looking forward to buying this one.
pax…db…(Michigan)
Thank you Larry, and all veterans for your service!
Don't think I'm purchasing this but port varieties not a deal breaker for me. Port wine grapes, I'm assuming that is what "port varieties" means, can me made into great dry red wines. And at less than .02 RS that's what this. Portugal making some wonderful dry reds these days.
Not the same Port varieties that have been in past vintages of the InZin, these are bone dry.
I think he made the assumption that it added sweetness, in this case it did not. The wine is dry per the specs.
Normally I'd be all over having wine for breakfast but I need to pick up a dust collector at 10:45.
Yeah, I was also thinking of the InZin when I read that, I only tried the first one that was sold here, it was on the sweet side.