Her name is Dippy. She will sit nicely anywhere and for a treat, lol
Happy to share that my crap was "solid".
Nope, I'm not disappointed, you are.
Avocado Slicer
Jake from state farm pants
Phone holder that can get excited
Wireless earbuds
Jar opener
Long sleeve under armour
Examination gloves
Casual shorts
My Bobafett or Chewbacca has arrived!
-one crap bag
-one squishy lightbulb
-one Nessie ladle
-one pair of very stretchy pants in 36/30 that also came with a helpful handwritten "no button" note
-one Apple iPhone leather wallet
-one box set of Harry Potter books that has been wrapped in a healthy layer of packing tape
-one avocado slicer
-two sets of Soundcore earbuds (one set works perfectly, the other set is barely audible)
Say, if someone has the woot! lava lamp pen, would you please post a pic of it for me?
>'Kat
I hurt my neck looking at that

Good boc congrats!
I don't have it, but here's a pic
Lol how many people read your list. You have nice handwriting mine was always a bit messy. Yay for useful woot pens.
My first BOC ever! It felt like Christmas waiting for it to get here. I got Nessie ladle, avocado slicer, pair of men's jeans with a $89 tag, stress relief Woot light bulb, UPF 50 hat (perfect for mowing or yard work), sharpie markers, pet grooming brush, Apple Watch band, two packs string lights, and a bag for all my crap. Can't wait for the 26 days to go by so I can try for another one. Thanks Woot!
It's only for me. I thought about redacting it but was too lazy. Today is a good, calm day. My lists at work and on busy days at home look like some feral person wrote them. Thanks for the handwriting complement.

My May the Fourth be with you BOC has arrived!!!
It's highly anticipated contents include:
-hamburger LED light
-active nose cancelling headphones
-a soap holding scrubby dino "for bathing and showering!!"
-men's instatrim body support undershirt
-wireless earbuds
-children's Ray-Bans
-a pair of pants that I wish were in a size someone could wear
-obligatory crappy jar opener and bag to hold my crap
My first Bag of Crap ever! This was the May the 4th one.
• I

Crap tote bag
• TWO sets of Soundcore Liberty Neo Bluetooth earbuds
• one absolutely worthless Apple AirTag Loop (this household is an Android and Windows establishment).
• one Crappy Jar Opener
• one 3XL pair of workout shorts (fits no one in this house)
• one 38x30 pair of Blu Rock jeans (also fits no one in this house)
• one Foldable Phone Stand (I have teenagers, this could come in handy)
• one BPA free "Stick with me sweetie, and you'll go places!" Snoopy (just noticed that!) insulated cup
Now I see why people do this! This was fun! Better than opening up a Hanukkah or Birthday present!
Thanks Woot!
So I didn't have the time to tell you all this until now, but…
I was sitting in the waiting room of my PCP yesterday morning for a regular checkup, and as usual he was running 30 minutes late. So I'm just reading a few articles on Apple News when my phone vibrates - and its a notification from Woot! that a Bunch of Clappers is up for grabs. Holy s**t said Batman!
So I immediately tapped on the notification and went straight to the first Buy Now screen (I can't even remember the exact phrasing they use). I tapped the button and went right to the second screen and again tapped Buy Now. Amazingly, I was taken to the page where it signs you into your Amazon Account, and then almost right away I was on the final purchase screen. I hit that button in a nanosecond and then waited patiently, confident that I had finally been one of the very first people to attempt to purchase this BOC (unlike during Prime Appreciation Week where everyone was glued to their phones just waiting for the next BOC to drop so they could pounce on it! I think it was around 11:30 am EST, and it was just randomly dropped out there, so no one was expecting it.). 3-4 minutes passed by and I started getting a little nervous. I thought that the nurse was going to call me to the back any moment now, and the cell phone reception is horrible once you go further into the office (I was sitting in a chair right by the door so the reception was fairly good), and I couldn't figure out why I wasn't taken to the VOP? I was just stuck on the screen with the gears and belts and chains moving around, and around, and around. And then all of a sudden HMMMMM (Try to think of that noise HBO plays right before a show starts), BOOM! - the continue shopping screen appears, and I've bagged my very first BOC (and on the very first try too!!).
Houston, we have achieved Nirvana!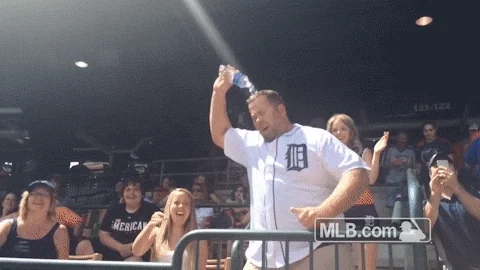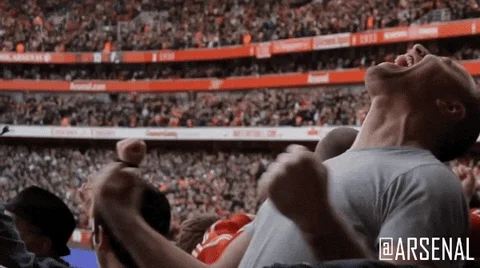 So now I doubt I'll have to wait more than a week to have all my hopes and fears of the ultimate disappointment come to fruition! I'll keep you all updated until the big day, and of course I'll share in my disappointment with all you other losers! (just kidding!)!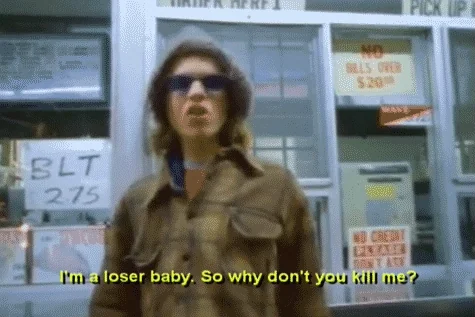 One half velociraptor, one half Tarcassian razor beast.
Were the bulbs supposed to be in the empty box, or did they just randomly send you an empty box of light bulbs?
Congratulations on your first BOC!
That's awesome! Did you try some?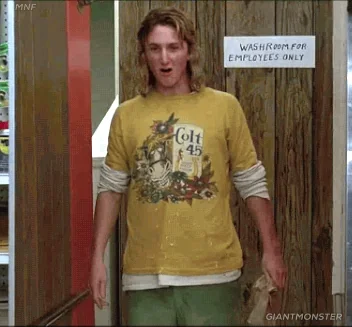 Thank you!!
I'm no longer a BOC virgin!!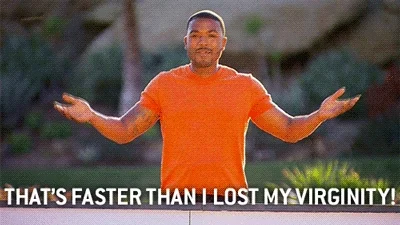 Damn! You made out!! I'll be thrilled if my BOC has even half the good stuff you got! Although that might ruin the whole disappointment thing that I'm expecting! lol