Are these sample sizes?
Has anyone tried these brands?
We loved to hear about it.
According to the reviews the sample size is freebie beauty counter worthy. The only one I know of is the Orbe Dry Shampoo, Orbe is a very expensive hair product. My friend bought the last beauty haul with the misleading advertising photograph like you would get a huge haul of make up and the fine print saying you get 7 products. She got 7 lipsticks. So I'm gun shy of the beauty product bundles they advertise, I don't care if it is in a daily box.
Really good to know!

We are also a little gun-shy after having issues with the Burt Bee's lipstick 2-pack.



EDIT: It was a 3-pack, but there was a sizable hole in the padded envelope. So one of the lipsticks made an escape…

For 2 bucks per trial size piece, it's a fun Easter gift for my teenage niece.
The individual products cost a lot more in this set. E. G., 0.5 oz of the Sunday Riley product is $43 on Sephora, whereas your average full-sized Ulta product is most likely going to be $10 or less. But if you want a fun advent calendar with fun products, the Ulta and Trader Joe's calendars are smashing deals!
Nice but are these Christmas leftovers?
We will definitely check those out!
We were wondering if Trader Joe's might be still selling these in their stores…

Since when is Trader Joe's skin care anything??? Is this a joke…i hope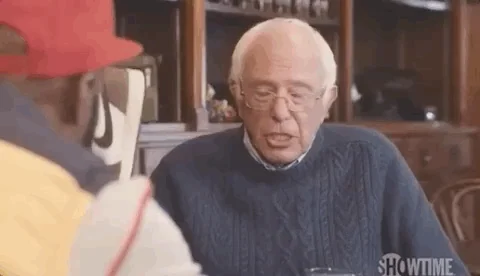 I feel like I'd regret ordering this…similar vibes to the premium beauty/make-up box Woot was selling awhile ago.
However, if anyone does buy this, I'd also be interested in hearing their feedback.
This isn't a mystery box. You'll get the items pictured.
Trader Joe's sells some skin and hair care items in their stores.
We have purchased some items (e.g., the hand sanitizer sprays) from them for our friend's nurses. Trader Joe's had a decent hand cream we gave to our friends who are patients at the VA. They appeared to really like it. We only switched to ALDIs for the cream because it was cheaper (same supplier, just packaged differently).
Oh, and we also purchased Trader Joe's zinc oxide sunscreen stick for our friends who are going through chemo and radiation. They seemed to really like it, and it got the approval from their oncologists and radiologists.

Wow! Mine just arrived. It has its own box. Can peek under and see the sealed number doors, since only the gold seal keeps it closed.

What do you think of the goods?
Ooooo…looks pretty mysterious…we know you know what is in it…just the same…Ooooo…

I'm giving it to my niece for Easter, so I can't say just yet☹️
Thanks for the education on Trader Joes & Aldi…had no idea
We purchased items from Trader Joe's to make "Thank You" boxes for our friend's nurses when one of our friends first was admitted to a VA hospital a few years back. Some of the favorite items in the boxes were the Trader Joe's Blueberry and Acai Facial Scrub, Trader Joe's Facial Cleansing Oil, and the Trader Joe's Hyaluronic Moisture Boost Serum.
We went back to purchase them again, and we were told they were discontinued.
But we were told there were new products for us to try.

If you happen to find anything from Trader Joe's or Aldi's you like, please let us know.

We would love to know what others might like.