Uhhh…no. been to the coast too many times and smelled the various and sundry mossy bits that make it to shore on the regular. Nope, no way, not up for that kind of stuff. Rather take a multi vitamin and get my necessaries all at once in flavorless easy to swallow pill. Sea moss was an unfortunate choice for a name. There is a HUGE miles wide patch of sea veggies headed for the east coast in case you miss this oppoetunity.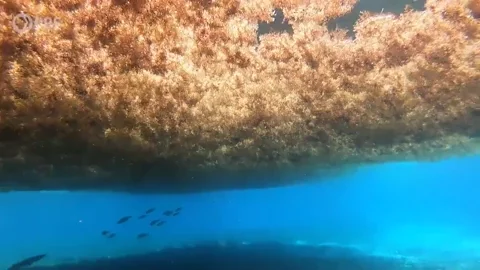 does this work on windows components, or apple?
First description says good for 4 weeks fridge, then the product info says 3 months shelf, 4 months fridge, 6 months freezer … weeks or months? Months or weeks… moss or algae … gel or sludge … trueseamoss or true Soylent green….
Pretty sure I've had CMOS in my computer before.
I'm holding out for Amoss, the first rate stuff. none of the b or c moss for me!
I never knew I needed this in my life. … For good reason.
A pointless price for a pointless product.
Order now and we'll include a sample of our other best selling product - LongGrass Wild Organic Pasture Raised Gluten-Free Snake Oil!
i was curious how this compared to spirulina, which i already use in my daily smoothie (and i'm neither a health nut nor GOOP afficionado) and this article seems fairly down to earth:
i didn't come away with a burning desire to purchase this sea moss gel but nice to have the info.

um… how do you Refricerate?
I just learned something new and mindfully gooey.
Put it on your infected areas or put it in your smoothie…sounds appealing

Therapeutic sea moss treatment for pus pockets!